Christian community of performers, entertainment coaches and guest stars are busily preparing for the Summer 2014 SHINE conference happening on July 1-July 6, 2014.
Atlanta, Ga. (PRWEB) June 04, 2014
Who: Actors, Models and Talent for Christ
What: Summer SHINE Conference
When: Tuesday, July 01- Sunday, July 06, 2014
Where: Gaylord Palms Resort, 6000 West Osceola Parkway, Kissimmee, FL 34746.
Why: After performers go through the AMTC Bridge Training Program, they attend the SHINE convention. SHINE allows performers to attend top-industry seminars, participate in showcases and make connections with top agents, managers and casting directors.
How: SHINE provides education, experience and exposure to performers ages four and up. Beginners and professionals will meet at the Gaylord Palms for a week-long convention.
Non-profit ministry, Actors, Models and Talent for Christ is excited to host their 63rd biannual SHINE conference in Orlando, Fla. Seventy-eight of the world's top agents, managers and casting directors will attend SHINE in search for new talent. Actors, models, singers, dancers and comedians have been busy preparing for the convention by attending talent training initiatives and participating in industry-professional-styling and photo shoots.
AMTC's SHINE conference is part of a ministry run by three generations of one family. Founded in 1982 by New York supermodel Millie Lewis and her daughter, Carey Lewis, AMTC's purpose is to "make good bolder" in the entertainment industry. For the past 32 years, AMTC has been a bridge for hundreds of the participants. The SHINE conference is a launching pad that follows the Great Commission of Jesus Christ, encouraging Christian performers to "Go and make disciples." Adam She, AMTC president, speaks on the important role Christians play in the media, "If we are to transform culture by making good bolder in arts and entertainment, we must choose to be a part of it, but not be conformed to it," Adam said.
The SHINE conference will be held at the Gaylord Palms Resort, located in Orlando Fla. Since 2007, the Gaylord Palms Resort has been AMTC's home away from home, helping to make the SHINE experience truly memorable. SHINE has been the starting point for many successful entertainment careers like that of Braxton Beckham, a 2010 SHINE participant. Braxton stars alongside Drew Barrymore and Adam Sandler in the 2014 comedy, "Blended."
For more information about AMTC and the biannual SHINE conference, visit http://www.amtcworld.com. For regular updates, follow AMTC on Twitter and Facebook.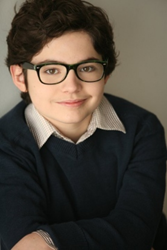 http://www.prweb.com/releases/2014/06/prweb11912373.htm