Express Travel Network Xếp Orlando Hạng 2 trong 3 Thành Phố Đứng Đầu Thích Chọn Đi Du Lịch Hoa Kỳ Trong Mùa Hè Năm 2014
Theo nguồn tin của Travel To Go trên trang mạng prneweb.com.
Top Summer Vacation Destinations Detailed by Express Travel Network
There are plenty of amazing places to visit this summer and Express Travel Network is pleased to mention the following for travelers to consider.
Los Angeles, California (PRWEB) August 07, 2014
Express Travel Network knows that going on vacation is something that everyone wishes they could do more often. When the time for a getaway does come, the decision of where to go and what to do can be a challenge. Fortunately, there are many places to choose from that all offer features that can be enjoyed during a visit. This summer, these particular destinations are popular and can ensure a special vacation for those who visit.
…
2. Orlando: On the other side of the country, Orlando, Florida is famous for its many theme parks and is visited annually by millions from around the world. Visiting fun filled parks such as Disney World, SeaWorld, and Universal Studios makes Orlando an excellent destination that is suitable for all ages. A stay at one of the many resorts in the areas can also serve as an opportunity to relax after moving about the city all day.
…
While there is still a vast world of places to visit on vacation, these particular destinations stand out due to their natural features and services and enhance vacation experiences. For more information on ways to have amazing vacations, please visit http://expresstravelnetwork.com.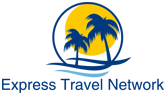 http://www.prweb.com/releases/ExpressTravelNetwork/ExpressTravelNetwork/prweb12080658.htm