Registration Now Open for Golfweek Father & Son Tournament
Theo nguồn tin trên trang mạng của prweb.com.
Father & Son Open features friendly competition and Father of the Year award ceremony.
Orlando, Fla. (PRWEB) April 15, 2015
Golfweek is bringing its popular Father & Son Open to PGA National Resort & Spa in Palm Beach Gardens, Florida, this Father's Day weekend (June 19-21). Since its debut in 1983, this annual event has gathered players from across the country for three days of fun-filled competition and friendly rivalries.
"Obviously, Father's Day has always been an opportunity for dads to bond with their children," said Director of Events Armand Cimaroli. "But this annual event takes that opportunity one step further by allowing families to spend time together while sharing their love of the game."
The 2015 Golfweek Father & Son Open – which features a two-man, 36-hole Modified Chapman (alternate shot) format – will be contested on PGA National's acclaimed golf courses, including the famed Champion Course, home of the Honda Classic. The field will be divided into flights with prizes being awarded to the top teams in each flight.
In conjunction with the tournament, Golfweek will also present its 2015 Father of the Year award, an annual honor given to a father who has made an ongoing commitment and contribution to the game. This year's award goes to Don Padgett II, 66, who proposed and oversaw the restoration of Pinehurst Resort's famed No. 2 Course while serving as the site's president and chief operating officer from 2004 to 2014. His son, Don III, is following in his father's footsteps and making his own mark on the game as tournament director for the World Golf Championships-Bridgestone Invitational at Firestone Country Club (Ohio), where Padgett worked as a longtime club professional and general manager before coming to Pinehurst. With this award, Padgett will join a long line of noteworthy Father of the Year honorees, including Jack Nicklaus, Karsten Solheim, Earl Woods and Billy Casper.
Space is limited, and slots will be filled on a first-come, first-served basis. Visit GolfweekEvents.com for full event details and to register today.
About Golfweek

Founded in 1975, Golfweek is the most authentic, authoritative and independent voice in golf. Serving enthusiasts who are truly passionate about the game of golf, the Golfweek brand includes Golfweek magazine, Golfweek.com, Golfweek Mobile, Golfweek Custom Media, The Golf Wire and TurfNet.com. Golfweek is part of Turnstile Media Group, which specializes in developing diverse media platforms that engage and strengthen the communities they serve. Founded in 1990 and headquartered in Orlando, Florida, Turnstile Media Group is also the parent of Professional Artist, Winter Park/Maitland Observer, Seminole Voice, Central Florida Senior and Turnstile Connect.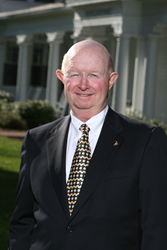 http://www.prweb.com/releases/2015/04/prweb12656059.htm