Cellular Sales Celebrates Opening of East Colonial Location
Theo nguồn tin trên trang mạng của prweb.com
Verizon Wireless retailer adds to 90-plus store count in Florida.
ORLANDO, FLA. (PRWEB) AUGUST 11, 2016
Cellular Sales, the nation's largest Verizon premium retailer, has opened a new store in Orlando, adding to its more than 90 locations in the Sunshine State.
The store at 16701 E. Colonial Drive opened June 1 and is one of now 21 Cellular Sales locations in the city. Since it was founded in Knoxville, Tenn., in 1993, Cellular Sales has widely expanded its reach to include approximately 550 stores nationwide.
"Orlando is one of the warmest and friendliest cities we've gotten to experience in our expansion," Cellular Sales Regional Director Chris Keen said. "Getting to know the locals in the communities where our stores are located, including the East Colonial location, is fun and meaningful for our team."
Cellular Sales is a privately owned retailer that attributes its success to its focus on total customer satisfaction, a key corporate value. Each customer visit to a Cellular Sales location includes personalized service and a hands-on approach to new product education and mobile device set up.
"Florida has really been one of our most successful markets," Keen said. "I'm eager to see the company continue to grow in Central Florida and bring its services to our customers here."
Individuals interested in applying to jobs at Cellular Sales should contact Cellular Sales Recruiter Christine Bonfante at Christine.Bonfante(at)cellularsales(dot)com or (407) 790-4937.
About Cellular Sales
Headquartered in Knoxville, Tenn., Cellular Sales was founded in 1993 and has been named by Inc. Magazine as one of the nation's fastest-growing privately owned retailers for eight of the past nine years. The company currently employs nearly 5,000 people and operates approximately 550 stores nationwide. Job seekers may visit jobs.cellularsales.com. For more information on the company, visit cellularsales.com.
###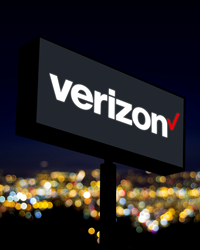 http://www.prweb.com/releases/2016/08/prweb13611704.htm