Nearly 1,200 consumer products industry leaders will explore career growth and gender diversity
Theo tin prweb.com
ORLANDO, FLORIDA (PRWEB) SEPTEMBER 22, 2016
Leaders from virtually every retail channel and every consumer product category will be "all in to win" at the Network of Executive Women's NEW Leadership Summit 2016, September 28-30 at the Omni Resort at ChampionsGate.
"When we drive women's leadership, everyone wins," Summit organizers said. "That's why this event has become so important to the retail and consumer goods industry, which has so many female employees and customers." NEW is the industry's largest women's leadership organization, representing nearly 10,000 members and 750 organizations.
The annual NEW Leadership Summit will feature an opening keynote on "Engaging Men in Gender Equality" by gender expert Michael Kimmel, author of the best-sellers "The Gendered Society" and "Guyland: The Perilous World Where Boys Become Men." Kimmel is the distinguished professor of sociology and gender studies at the State University of New York, Stony Brook, and founder of the school's Center for the Study of Men and Masculinities.
Amy Purdy, para-athlete, advocate and contestant on "Dancing with the Stars," will close the Summit Friday morning with a keynote address, "Living Beyond Limits." Purdy is co-founder of Adaptive Action Sports, a nonprofit organization that helps those with permanent disabilities participate in action sports, has her own clothing line and has written a memoir, "On My Own Two Feet."
Industry leaders speak out
Karen Stuckey, NEW Board chair and senior vice president, private brands, general merchandise, Walmart US, Wal-Mart Stores Inc., will moderate a panel discussion Thursday on "Ambition and Competition" with Amanda Martinez, group vice president, corporate procurement, The Albertsons Companies; Maura L. Scott, vice president, region sales, Altria Group Distribution Company; and Stacy Wiggins, senior vice president of operations, Stop & Shop New England Division, Ahold Delhaize.
A NEW Leadership Academy session on successful leadership Friday will feature moderator Jo Miller of Women's Leadership Coaching and speakers Rachel Chiappetta, grocery sales director, Mars Petcare, Mars Inc.; Alison Midili Smith, vice president, talent and organizational development, Publix Super Markets; and Pam Stewart, vice president, national retail Sales, The Coca-Cola Company.
The Summit will also feature eight workshops and 11 hours of networking activities, including the 6th annual NEW Celebrating Excellence Awards, which honors NEW leaders and its Region of the Year.
Other activities will include the organization's annual Members Meeting to vote on officers and Board members and briefings on NEW's Inclusion Initiative and NEW Future Fund capital campaign.
ABOUT NEW
Celebrating its 15th year, the Network of Executive Women is the largest women's leadership organization serving the retail and consumer goods industry, representing nearly 10,000 members, 750 organizations, 105 corporate partners and 20 regions in the U.S. and Canada. For more information about the Network of Executive Women and its national and regional learning programs, events, content and best practices, visit newonline.org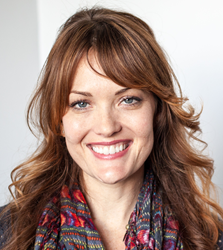 http://www.prweb.com/releases/2016/09/prweb13706428.htm