LEADING ESTATES OF THE WORLD to Exhibit at the 2016 NAR Conference & Expo
Theo nguồn tin trên trang mạng của prweb.com
LEADING ESTATES OF THE WORLD will present its powerful program for marketing preeminent estates at the 2016 NATIONAL ASSOCIATION of REALTORS® Conference & Expo in Orlando, Florida
ORLANDO, FLORIDA (PRWEB) NOVEMBER 03, 2016
LEADING ESTATES OF THE WORLD will present its powerful program for marketing luxury estates through print and digital media at the National Association of REALTORS® Conference & Expo in Orlando, Florida. Find them at the FIABCI-USA/US Forex booth number 2351 on the expo floor, or across the skybridge in their Hospitality Suite #20722 at the Hyatt Regency Orlando from Thursday, Nov. 3, through Sunday, Nov. 6.
19,000 real estate professionals from around the world will come together for the 2016 four-day conference and expo to be held at the Orange County Convention Center West in Orlando, Florida. This year's theme is "Educate. Innovate. Celebrate!" Leading Estates of the World, long an innovator in the art of marketing exceptional estate properties, will unveil its latest "Storybook Issue" at the conference.
With a legacy of 47+ years and an archive of over 100 issues, "Leading Estates of the World" is the original publication showcasing the most extraordinary estate properties represented by members of The Estates Club, each a recognized specialist in the marketing and sales of important properties, and hand-selected by Leading Estates of the World for their dedication to extraordinary real estate, perpetual demonstration of exceptional levels of service and discretion, and personalized focus on their customers. Call 800 525 1122 or visit LeadingEstates.com to learn more.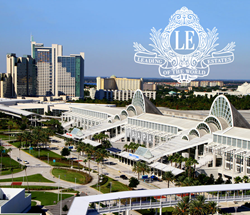 http://www.prweb.com/releases/2016/10/prweb13801075.htm