South Florida-based Head Lice Removal Company, Lice Troopers, Expands to Orlando
Theo nguồn tin Reservations.com trên trang mạng của prweb.com.
Miami lice treatment center announces the opening its first location in Orlando, FL.
ORLANDO, FL (PRWEB) DECEMBER 16, 2016
Lice Troopers, the all-natural lice removal company based in South Florida has decided to expand to central Florida. The company has seen much success servicing schools and families in the Miami-Dade and Broward County areas and is excited to bring their safe and guaranteed lice treatment to Orlando.
The company is growing quickly, as they just opened their sixth location in April. "We really enjoy helping families and want to continue to bring our service to even more communities. We've been planning this expansion to Orlando for quite some time and we've finally found the perfect location – I couldn't be more excited," says Arie Harel, CEO of Lice Troopers.
Lice Troopers offers lice screenings and removal services by their team of professionals in their state-of-the-art treatment centers as well as in-home treatments. The new Orlando treatment center, located at 6645 Vineland rd. Orlando, Fl 32819, will offer the same services to families in Orlando and surrounding areas.
For more information, visit http://www.licetroopers.com or call 800.403.5423.
Lice Troopers is the all-natural, guaranteed head lice removal service that manually treats and removes head lice safely and discreetly in child-friendly treatment centers, or other chosen location. Providing safe solutions for frantic families, the Lice Troopers team has successfully treated thousands of families with pediatrician-recommended services that may be reimbursed by many major health insurance carriers, flexible spending accounts and health savings accounts.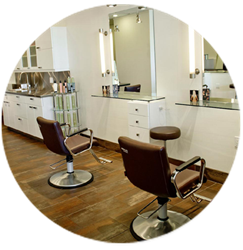 Note: We are not responsible for typo error, price change, substitute item, or available of item from online ads.
Lưu ý: Chúng tôi không chịu trách nhiệm về lỗi ấn, thay đổi giá, hàng thay thế, hoặc có sẵn mặt hàng quảng cáo.
http://www.prweb.com/releases/2016/12/prweb13931165.htm