Theo nguồn tin Ritchie Bros. trên trang mạng của prweb.com.
Real Estate Scorecard provides in-depth research and candid insight into the overall happiness and satisfaction of over 390 master planned communities in the Southeast. Each year, they honor the 'best' with a Bliss Award in fifteen categories including Happiest Community in America.
ORLANDO, FLORIDA (PRWEB) FEBRUARY 07, 2017
Central Florida, specifically Ocala, is known as the 'Horse Capital of the World'. For generations, horse breeders and families with an obsession for horses, have been building horse farms and equestrian retirement communities across the rolling hills of Florida. Travel in any direction and folks will find miles of farms and ranches bordered by triple rail fencing. The uncrowded space is serene.
Throughout history, horses have attracted a wealthy crowd to Ocala, those who enjoy competitive thoroughbred sports. Many have fallen in love with the laid-back country lifestyle while competing here. The demographics of Ocala is changing although the protected Ocala National Forest (which has 100 miles of horse trails across 607 miles) will limit growth. Fast forward to now, to a time when folks have benefited from a robust economy. Modern amenities are more clearly defined and expected in new home communities in the South. Inspiring wellness centers, excellence in dining and beautiful curb appeal have become a must.
It can be easy to fall into an everyday life, doing the same things, the same way, every day. Real Estate Scorecard's annual bliss awards focus on communities they've discovered, who have broken out of the mold and created something remarkable. Golden Ocala has done just that according to Real Estate Scorecard. Development began back in early 2000 and Ocala new homes are still being built. Spread across 1,300 acres, the Central Florida golf community radiates elegance from the moment one passes through the gates.
While some residents may argue their one-of-a-kind, lush green golf course with 8 'tribute' holes, the well appointed fitness center, tennis courts or 77,000 square foot clubhouse are the best amenities at Golden Ocala. While they are, what Real Estate Scorecard is most impressed with is the trendsetting equestrian center.
Instead of a rectangular shared horse barn, members have access to individual luxury equestrian suites that can board up to four horses. Buildings mirror cozy cottages painted in buttercup cream and white. The 14' x 14' four stall barns are modern and private. They include a feed & tack room, washroom, office/bathroom, fly spray system and a private paddock plus optional video surveillance which means owners can check on their four-legged best friend from their smartphone, tablet or computer. Equestrian amenities at the center include miles of meandering horse trails under shaded oak trees, a jumping arena, training rings, full boarding services and private lessons.
Folks may not know that Golden Ocala recently partnered with The World Equestrian Center South, a new world-class competition facility set on 1,000 acres currently under construction adjacent to the community. The World Equestrian Center North is one of the largest arenas in the United States. It has 100,000 square foot of climate controlled riding space and 600 permanent stalls. We expect the World Equestrian Center South will be even better. The first national competitions at the new facility are scheduled to take place this summer. For equestrians living in the community, could living here be any more convenient? Watch national competitions, personally compete or take advanced lessons within 10 minutes of home.
Golden Ocala's luxury equestrian suites are a horse lover's dream. Having a tad bit more privacy yet being close to everything, is the best of both worlds. Golden Ocala's Spa is yet another plus for equestrians. Shake off the dirt from a day of adventure and retreat back to the community's five star level spa and resort-style zero-edge swimming pool.
Dining is quite an experience at Golden Ocala. Members have three signature restaurants to choose from. Whether it's fining dining, a healthy poolside lunch or an extraordinary culinary experience at the Chef's Table, members enjoy scrumptious cuisine 7 days a week at the club.
As one can imagine, the luxury Ocala new homes at Golden Ocala are breathtaking. Buyers looking to move to Ocala can choose from estates on the championship golf course, single family homes along the trails or low maintenance villas and townhomes. Prices begin in the high $400's to over $5 million.
If folks have been looking around at equestrian retirement communities or for horse property in Ocala, why not take a look at debt free Golden Ocala. Ask Real Estate Scorecard to send the luxury equestrian suites floor plan and Play & Stay package information. Write info(at)realestatescorecard(dot)com
Real Estate Scorecard honors trendsetting Golden Ocala with this year's 2017 Bliss Award for Best Equestrian Community of the Year.
About Real Estate Scorecard:
Real Estate Scorecard writes unbiased real estate reviews providing in-depth information about popular gated communities in Florida, Georgia, the Carolinas and Tennessee and Central America, all in an effort to help people discover where to retire in the South.
Website: http://realestatescorecard.com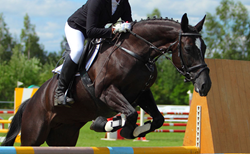 Note: We are not responsible for typo error, price change, substitute item, or available of item from online ads.
Lưu ý: Chúng tôi không chịu trách nhiệm về lỗi ấn, thay đổi giá, hàng thay thế, hoặc có sẵn mặt hàng quảng cáo.
http://www.prweb.com/releases/2017/02/prweb14047240.htm