TR Fire Grill Tips Off Hot New Partnership with the Orlando Magic
Theo nguồn tin trên trang mạng của prweb.com.
Orlando's favorite sports team partners with award-winning Winter Park restaurant to give fans a "slam dunk" experience during Orlando Magic games
ORLANDO, FLA. (PRWEB) FEBRUARY 16, 2017
Romacorp, Inc., parent company of TR Fire Grill, announces today that it is officially teaming up with the Orlando Magic to give fans a great new home to enjoy all things Orlando Magic. Game days are a slam dunk at TR Fire Grill as fans can enjoy award-winning craft food and beverages while cheering on their favorite hometown team during all home and away games. Right on the heels of winning the 2017 Ovations Award for 'Best Happy Hour', TR Fire Grill introduces a new way for fans to celebrate the Magic with their very own "Magic Time". Magic Time features TR Fire Grill's community-favorite "Local Hour" menu with specials on award-winning craft cocktails, wine, beer and small bites from 3pm through the end of each Orlando Magic home and away game. What better way to celebrate the best of Central Florida!
"The Orlando Magic team, staff, employees and season ticket holders make up so much of the fabric of our community in Winter Park and Maitland," said Stephen K. Judge, President and Chief Executive Officer of Romacorp, Inc. "Since planting our roots in the community, TR Fire Grill has committed to put a local focus on everything we do, from our menu to our events. We invite Magic fans to 'tip off' their game day experience at TR Fire Grill with our chef-inspired American favorites before they head to the Amway Center, or to join us as we watch each home and away games and cheer on the Magic."
During Magic Time, fans can enjoy the game and treat their taste buds until the final buzzer sounds with exclusive specials featuring local and regional TR Fire Grill partners such as Winter Park Distilling, St. Augustine Distillery, JDub's Brewing Company and Swamp Head Brewery. And, for fans craving TR Fire Grill at the Amway Center, join Chef Bob Gallagher and his team at Jernigan's Restaurant in the Amway Center's exclusive Chase Club Level when the Orlando Magic play the Detroit Pistons on March 24th. As a guest chef at Jernigan's, Chef Bob has been 'drafted' by the Orlando Magic to sample TR Fire Grill's award-winning craft fare and help pull the plug on the Pistons.
Off the court, the Orlando Magic will host a number of special events at TR Fire Grill with fans, business partners and community groups. In addition, TR Fire Grill is now the proud sponsor of the Orlando Magic team tab on Pure Magic, the official website of the Orlando Magic.
"The Orlando Magic is thrilled to partner with TR Fire Grill, creating a perfect alignment through a shared commitment to the community and legendary experiences," said Orlando Magic Vice President of Corporate Partnership & Premium Activation, Catherine Carlson. "The Magic takes pride in representing the Central Florida community and TR Fire Grill is putting down roots in the City Beautiful in the same way the Magic did nearly 28 years ago by building relationships and crafting one-of-a-kind, award winning experiences."
About Romacorp, Inc.
Romacorp, Inc. is the parent company of TR Fire Grill, a new chef-inspired American bistro located in Winter Park, Florida and Honolulu, Hawaii, with an additional location planned for Kuala Lumpur, Malaysia later in 2017. Launched in November 2015, TR Fire Grill is an award-winning restaurant recognized as Best New Restaurant (2016 Winter Park Maitland Ovations Award), Best Craft Cocktail Bar (2016 Orlando Sentinel Best Bets Award), Best Happy Hour (2017 Winter Park Maitland Ovations Award) and for Best Cuisine in Orlando (2015 and 2016 OpenTable Awards). TR Fire Grill is a proud partner of the Orlando Magic (http://www.nba.com/magic/) and with the Make-A-Wish Foundation (http://www.cnfl.wish.org), one of the world's leading children's charities chartered to grant the wishes of children with life-threatening illnesses across Central and Northern Florida. For more information about Romacorp, Inc. and our new TR Fire Grill concept, visit http://www.trfiregrill.com.
For more information about TR Fire Grill franchising opportunities, please visit http://www.trfiregrillfranchise.com or call (866) 981-0586.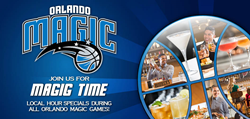 Note: We are not responsible for typo error, price change, substitute item, or available of item from online ads.
Lưu ý: Chúng tôi không chịu trách nhiệm về lỗi ấn, thay đổi giá, hàng thay thế, hoặc có sẵn mặt hàng quảng cáo.
http://www.prweb.com/releases/2017/02/prweb14076039.htm