CannaBiz Day Orlando: Marijuana Business Event Hits Central Florida Ahead of New Regulations
Theo nguồn tin Varsity Spirit trên trang mạng của prweb.com.
400+ expected at marijuana business event at the Caribe Royale Hotel & Convention Center in Orlando on Saturday, March 25, 2017
ORLANDO, FL (PRWEB) FEBRUARY 23, 2017
Just weeks before new state medical marijuana regulations are set to be enacted, all of the nascent industry's key players will gather at Florida Cannabis Coalition's CannaBiz Day Conference at the Caribe Royale Hotel in Orlando, FL, March 25, 2017. Florida voters mandated medical marijuana with 72% support on the ballot in November and the state began issuing patient ID cards this week, confirming that this industry is here to stay.
The largest marijuana business organization in the state, Florida Cannabis Coalition was founded in 2014 to inform and connect anyone interested in Florida's marijuana industry – and it's showing no signs of slowing down. This is reflected by the organizations 600+ members and 400+ attendees expected next month.
Key industry sectors represented at CannaBiz Day will be: dispensing, growing, professional and financial services, infused products, private equity investors, legal, ancillary products, medical professionals, tech and testing labs.
Isaac Dietrich, co-founder and CEO of MassRoots (OTCMKTS: MSRT), the "social platform for marijuana", will deliver a keynote address along with special guests which will be announced in the weeks to come. More than 15 cannabis experts and professionals will take part in all-new presentations and Q & A sessions focused on the business side of the marijuana industry.
For a complete agenda and show reservations, go to
http://floridacannabiscoalition.com/Cannabiz-Day-Orlando.
Produced by Green Carpet Events, a division of FMCC Investments Inc., the CannaDay Conferences are both the oldest and largest Florida state business events for the cannabis industry. Recent events include Green Carpet Sarasota and Canna-Ed Day Boca Raton. Watch video here: https://vimeo.com/205140094
Interview Availability: Florida Cannabis Coalition representatives are available for comment and interview beginning today. Members of the media are invited to a MEDIA ONLY preview of the CannaBiz Day Event the evening of Friday, March 24th at 4:00 PM. For media credentials please click here: http://floridacannabiscoalition.com/press-credentials/
About Florida Cannabis Coalition
Florida Cannabis Coalition is a membership-based organization providing a central touch-point for credible professional services, strategic guidance, planning and resources for those in the medical cannabis sector. Florida Cannabis Coalition is committed to the safe and successful implementation of and new medical cannabis laws throughout Florida and is comprised of the most scrupulous individuals and organizations in the business community. Learn more at http://www.FloridaCannabisCoalition.com.
Media contact: Pete Sessa, pete(at)floridacannabiscoalition(dot)com, 813.351.9784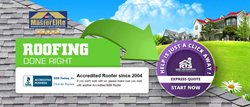 Note: We are not responsible for typo error, price change, substitute item, or available of item from online ads.
Lưu ý: Chúng tôi không chịu trách nhiệm về lỗi ấn, thay đổi giá, hàng thay thế, hoặc có sẵn mặt hàng quảng cáo.
http://www.prweb.com/releases/2017/02/prweb14036819.htm