Theo nguồn tin National Kidney Foundation trên trang mạng của prnewswire.com.
New Research Announced at the 26th Annual National Kidney Foundation Spring Clinical Meetings
ORLANDO, Fla., April 19, 2017 /PRNewswire-USNewswire/ — Embargoed: April 19, 2017, 6:00 p.m. EST
A new pilot study, presented at National Kidney Foundation's 26th annual Spring Clinical Meetings, finds that chronic kidney disease (CKD) patients at risk for progression from stage four to five fared better after intervention by a payer case management team. The study measured hospital admissions, emergency room visits, nephrologist visits, dialysis, fistula placement and total medical costs.
"The study is very encouraging and demonstrates the power of patient-centered care," said John Rausch, M.D., a Cigna medical director and lead author of the study. "It shows that when care is better coordinated with the help of a case manager, the individual experiences a better outcome at a lower cost. This combination of improved health and better affordability is exactly what we're hoping to achieve in health care."
With the goal of reducing morbidity, mortality and costs, the study evaluated the impact on outcomes and health care utilization of a pilot program to identify and engage a medically complex and costly group of CKD patients at risk for progression of the disease. The study authors conducted a randomized controlled trial on 7,720 commercially insured Cigna customers with CKD between January 2012 and October 2012; there were 3,861 with intervention and 3,859 controls. After using an algorithm to identify patients at highest risk of progression from stage four to five, a payer case management team implemented an evidence-based assessment tool, provided education and follow-up, engaged the nephrologists and other providers, and conducted weekly rounds with the Medical Director for this group of patients. A follow-up study was conducted through July 2013.
The study authors found that the intervention group had slightly fewer hospital admissions and slightly more nephrologist and emergency room visits, though these were not significant. As compared to controls, intervention patients were 12% more likely to have a fistula placement; and have a savings of $199 per member, per month, in medical costs. The cost savings equated to 6% lower total medical costs in the intervention group, half of which came from improved in-network utilization, and the other half from reduced hospital costs. The study findings support the value of care coordination between nephrologists, providers, and payer case managers in improving outcomes and reducing total medical costs among patients at risk for CKD progression from stage four to five.
The pilot study will be presented during the National Kidney Foundation 2017 Spring Clinical Meetings in Orlando, FL from April 18-22. For the past 26 years, nephrology healthcare professionals from across the country have come to the NKF Spring Clinical Meetings to learn about the newest developments related to all aspects of nephrology practice, network with colleagues, and present their research findings. The NKF Spring Clinical Meetings are designed for meaningful change in the multidisciplinary healthcare teams' skills, performance, and patient health outcomes. It is the only conference of its kind that focuses on translating science into practice for the entire healthcare team.
Kidney Disease Facts
1 in 3 American adults is at risk for kidney disease. 26 million American adults have kidney disease—and most aren't aware of it. Risk factors for kidney disease include diabetes, high blood pressure, family history, and age 60+. People of African American; Hispanic; Native American; Asian; or Pacific Islander descent are at increased risk for developing the disease. African Americans are 3 ½ times more likely, and Hispanics 1 ½ times more likely, to experience kidney failure.
The National Kidney Foundation (NKF) is the largest, most comprehensive and longstanding organization dedicated to the awareness, prevention and treatment of kidney disease. For more information about NKF visit www.kidney.org.
SOURCE National Kidney Foundation
Related Links
http://www.kidney.org
19 Apr, 2017, 10:15 ET
Preview: Patients with Gout and Chronic Kidney Disease May Benefit from Integrated Disease Management Approaches
11 Apr, 2017, 10:00 ET
Preview: National Kidney Foundation Golf Classic Welcomes Konica Minolta as Title Sponsor of The Premiere Amateur Golf Event for Charity™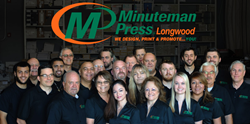 Note: We are not responsible for typo error, price change, substitute item, or available of item from online ads.
Lưu ý: Chúng tôi không chịu trách nhiệm về lỗi ấn, thay đổi giá, hàng thay thế, hoặc có sẵn mặt hàng quảng cáo.
http://www.prnewswire.com/news-releases/pilot-intervention-for-kidney-disease-reduces-costs-and-improves-patient-outcomes-300441823.html