Kissimmee, Becoming the Destination for Home Buyers and Investors
Theo nguồn tin trên trang mạng của prweb.com.
Buying made easy in Kissimmee, with the local businesses, restaurants, parks and attractions can add value for a family or an investor.
KISSIMMEE, FLORIDA (PRWEB) MAY 28, 2017
Kissimmee has become a popular destination among individuals who are looking forward to invest their money on Florida property. It is located in Central Florida and has been identified as one of the fastest growing communities in the region. Residential population, tourism industry and businesses have contributed a lot towards the development of Kissimmee. As a result, it has become one of the hottest destinations among overseas property investors.
Kissimmee is located in close proximity to Florida Walt Disney World, which is the most visited place that can be found in this world. In addition, it is possible for people in Kissimmee to reach to all the other attractions that can be found in Orlando. The attractions located in close proximity to Kissimmee include bass fishing spots to theme parks. These attractions offer something for all the members of the family as well. The increasing popularity of Kissimmee clearly indicates how the popularity of the area is changing. Therefore, investing in Kissimmee property market would be one of the best options available for the real estate investors to consider about.
If you are looking forward to move to Kissimmee, you will need to pay attention towards few important factors. For example, you need to be aware of Kissimmee Gateway Airport, Kissimmee Main Street, Kissimmee Visitors Center and Kissimmee tourism. You will be able to do a simple research on the internet and figure out all the details that you need to get hold of.
Kissimmee is an area that is filled with natural beauty. Lake Kissimmee State Park has contributed a lot towards the fascinating natural beauty that you can see in here. When you talk a walk in the park, you will be able to see bobcats, turkeys, sandhill cranes, bald eagles and white tailed deer roaming around. In this park, trails that run up to six miles are made available for the equestrians.
Kissimmee is well known for its attractive nightlife as well. The location of Kissimmee is close proximity to Universal Citywalk in Orlando has heavily influenced the fascinating nightlife that you can see in here. Universal Citywalk is one of the best destinations available for entertainment and dining. This is a massive complex, which covers an area of more than 30 acres. You will also be able to enjoy the best of live music when you take a walk to Universal Citywalk during the night time. Options are available in Kissimmee for people who are interested in fine dining, casual dining, movies, shopping, dancing and many more.
Dream.Build.Live
http://www.marondahomes.com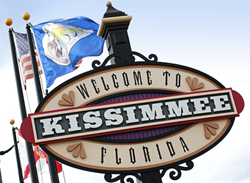 Note: We are not responsible for typo error, price change, substitute item, or available of item from online ads.
Lưu ý: Chúng tôi không chịu trách nhiệm về lỗi ấn, thay đổi giá, hàng thay thế, hoặc có sẵn mặt hàng quảng cáo.
http://www.prweb.com/releases/2017/05/prweb14374405.htm