Theo nguồn tin trên trang mạng của prweb.com.
Interventional pain relief is minutes from I-4.
ORLANDO, FLORIDA (PRWEB) JUNE 03, 2017
Florida Pain Relief Group, a division of Physician Partners of America (PPOA), is proud to announce the opening of its newest location at 1736 33rd Street, Suite #100 on Monday, June 12. Initially the clinic will be supervised by Florida Pain relief Group founder Dr. Rodolfo Gari.
With the opening of the Millenia-area practice, PPOA operates 24 interventional pain management clinics in Florida and the Dallas-Fort Worth, Texas, metro area. This subspecialty of pain management medicine concentrates on the use of minimally invasive techniques to treat and manage acute or chronic pain. These may include post-surgical discomfort, bone or muscle pain, head and neck pain, malignancy, traumatic injury, and chronic back pain.
Treatment may include injections, nerve blocks, and topical and oral medications. The practice is dedicated to allowing patients to increase their enjoyment of life and ultimately to be pain-free.
The Orlando clinic will operate from 8 a.m. to 5 p.m. Monday through Friday with same-day appointments available. There is plenty of parking, and the entrance is on the west side of the building.
To schedule a visit or get more information, call (407) 385-1551, ext. 3 or visit the location website.
About PPOA:
Physician Partners of America (PPOA) is a national healthcare organization focused on strengthening the doctor-patient relationship and improving patient outcomes. PPOA, and their affiliates; Florida Pain Relief Group, Texas Pain Relief Group, Texas Foot and Ankle Group, Urgent Care of Texas and National Medical Practices, all share a common vision to ensure the well-being of patients and provide their physician partners the opportunity to focus on the practice of medicine. This model allows physicians to be physicians, caring about patients and their needs versus the ever complex administrative requirements. For more information about Physician Partners of America, visit http://www.physicianpartnersofamerica.com.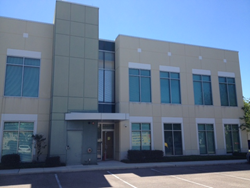 Note: We are not responsible for typo error, price change, substitute item, or available of item from online ads.
Lưu ý: Chúng tôi không chịu trách nhiệm về lỗi ấn, thay đổi giá, hàng thay thế, hoặc có sẵn mặt hàng quảng cáo.
http://www.prweb.com/releases/2017/06/prweb14390118.htm