Theo nguồn tin trên trang mạng của prweb.com.
Skyra Studios to open a premiere performing arts academy boasting distinguished faculty and state of the art facilities for young performers.
ORLANDO, FL (PRWEB) JUNE 21, 2017
Former Orlando Ballet principal dancers Israel Rodriguez and Katia Garza have joined Skyra Studios as the Directors of the Dance Program. Skyra is a state-of-the-art performing arts academy, owned by local film producers Mary and Scott Poiley that is slated to open in Altamonte Springs late summer. The 7,000 sq ft studio features four oversized and uniquely themed dance rooms with 15' ceilings and sprung floors, a film recording studio, a digital lab for filmmakers and artists, a study lounge, large dressing room with changing pods, a cafe, a retail store, and a one-of-a-kind curriculum encompassing dance, acting, filmmaking and art. Rodriguez and Garza are principal dancers and highly sought after master teachers and coaches. Their former students include principal dancers, soloists and members of the Corps de Ballet in the Houston Ballet, New York City Ballet, American Ballet Theatre, Tulsa Ballet, Sarasota Ballet, Orlando Ballet and others. The pair has developed a conservatory style program focused on discipline, technique, and artistry for classical and contemporary professional dancers.
"We are so pleased to have Israel and Katia as the dance program directors at Skyra Studios. The choice was easy, technique comes first and for us there was nobody more qualified to run the dance program than this power couple," says Scott Poiley, owner of Skyra Studios.
Skyra Studios, set to officially open in August, will be hosting a Summer Preview program starting July 17 for young dancers, actors, filmmakers, and artists. The Summer Preview will host two sessions July 17-22 and July 24-29, and will feature special guest instructor Rasta Thomas, founder of the Bad Boys of Dance, and Hollywood film Director, Anthony DiBlasi. Attendees will be engrossed in two weeks of interdisciplinary training across the arts and will have an opportunity to be a part of a Skyra Entertainment short film.
In addition to this week's faculty announcement, Skyra has also announced several other noteworthy faculty. Cinematographer and Film Instructor, Ryan Dean who has worked on projects such as MTV's The Inbetweeners, To Write Love On Her Arms, Last Shift, and Frank vs. God has signed on, as well as notable comic and children's book illustrator Alex Ray, who will share the responsibility of the Art Program Director with his wife Nicole Ray.
For information on Skyra Studios please call (407) 378-7969 or email info(at)skyrastudios(dot)com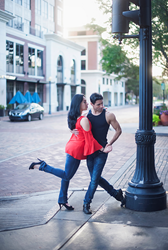 Note: We are not responsible for typo error, price change, substitute item, or available of item from online ads.
Lưu ý: Chúng tôi không chịu trách nhiệm về lỗi ấn, thay đổi giá, hàng thay thế, hoặc có sẵn mặt hàng quảng cáo.
http://www.prweb.com/releases/2017/06/prweb14446956.htm