Theo nguồn tin trên trang mạng của RedCoach hay prweb.com.
RedCoach Offers New Route from UCF to Miami
The luxury motor coach transportation service re-launches its bus service to and from the University of Central Florida on Weekends
ORLANDO, FLA. (PRWEB) NOVEMBER 19, 2018
Beginning November 30, 2018, RedCoach, the luxury motor coach line in Florida, will once again offer a bus service from the University of Central Florida (UCF) in Orlando to Miami (and vice versa) during the weekends.
This service is designed to be particularly effective and convenient for students and staff at the university. It will run as a weekend service, making it easy for people to head home or to the airport and return in time to get ready for the next week of classes.
RedCoach will offer a north and southbound service.
The southbound service will run on Fridays, beginning on November 30th with the following schedule.
Leaves UCF (Libra Garage) at 11:25 am.
Arrival to West Palm Beach: 1:55 pm.
Arrival to Fort Lauderdale Airport: 2:45 pm.
Arrival to Miami Airport: 3:20 pm.
The first northbound service will leave on December 2, 2018, and will run on Sundays, following this schedule:
Departure from Miami Airport: 4:15 pm.
Departure from Fort Lauderdale Airport: 4:55 pm.
Departure from West Palm Beach: 5:45 pm.
Arrival to UCF (Libra Garage) at 8:15 pm.
Travelers who wish to travel on different days or to other cities in Florida will still have the option to do so from the company's stop at the regular Orlando terminal located at 1777 McCoy Road.
"We began testing this service with a shuttle from UCF to our terminal and immediately saw a demand for a transportation solution like this," Florencia Cirigliano, VP of Marketing & PR at RedCoach said. "In a school of more than 60,000 students, it's not surprising to find so many people interested in more travel options."
For the relaunch of this new route, the company is offering a special 10% discount on travel to and from this location. Travelers can simply use the code: UCFRIDE10 on the website between now and December 31, 2018 to get this special rate. (Can be combined with other promotions or discounts. Additional restrictions may apply. Subject to change at any time.) Additionally, students get a 10% discount year round.
"We're extremely excited to offer our services to the UCF campus and provide travelers an opportunity to reach their destinations for an affordable price," Cirigliano added. "With free Wi-Fi, oversized custom-made reclining leather seats, and 110v power outlets, RedCoach allows students and staff to stay connected and multitask between the school and their destination."
About RedCoach
RedCoach® is the only luxury motor coach transportation service in Florida that offers first-class comfort without the high costs, long lines or hassle that comes with other forms of transportation. RedCoach offers 13 convenient stops in Florida's most popular destinations including: Tampa, Miami, Gainesville, Tallahassee and more. Since 2010 RedCoach has transported more than 750,000 passengers throughout Florida and has continued to grow, increasing its stops, services and passenger benefits. For more information, please visit http://www.redcoachusa.com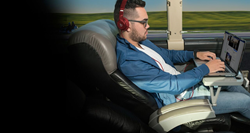 https://www.prweb.com/releases/redcoach_offers_new_route_from_ufc_to_miami/prweb15924749.htm