Theo nguồn tin trên trang mạng của Orlandovacation.com hay prnewswire.com.
OkCarz carries large inventory of used luxury crossover SUVs in Lakeland and Orlando, Florida.
TAMPA, FLA. (PRWEB) FEBRUARY 20, 2019
Drivers searching for a used luxury car can now find the information they need to make the most informed buying decision. OkCarz, a used car dealership in Central Florida with locations in Lakeland and Orlando, is helping local shoppers learn more about its inventory of used luxury vehicles by offering informative and detailed model research pages on its website. The latest research pages to be added to the OkCarz website includes information about luxury vehicles from Mercedes-Benz, BMW, and Acura.
Shoppers may visit the dealer's website to learn more about the used Acura MDX crossover SUV in Orlando. Information drivers can find about the Acura MDX SUV includes details about its available engine options, horsepower and torque ratings, technology features, comfort options and advanced safety equipment.
Another popular luxury crossover that has recently been reviewed by OkCarz is the BMW X3. The BMW X3 is a compact crossover that delivers spirited performance on the road and offers sporty good looks. The model review page of the used BMW X3 highlights its performance specifications, advanced technology features, luxurious comfort options and active safety features.
Shoppers may also find informative research about another popular luxury SUV that delivers excellent versatility and capability. The Mercedes-Benz GL-Class is a three-row SUV with an incredible reputation for offering a lengthy list of amenities. This luxury SUV from Mercedes-Benz also gives drivers many different engine options to choose from and the increased traction control of available all-wheel-drive.
To learn more about any of these luxury SUVs or to schedule a test drive in one of them, interested drivers are encouraged to visit one of the many locations of the Central Florida dealership in person or by going to its website at okcarz.com. OkCarz has dealership locations in Orlando, Lakeland, Tampa, Bradenton, Brandon, and St. Petersburg.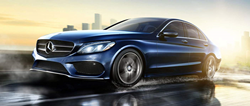 https://www.prweb.com/releases/central_florida_dealership_informs_luxury_crossover_suv_shoppers_with_detailed_model_research_pages/prweb16112895.htm