Theo nguồn tin trên trang mạng của
Premiere Event at Walt Disney World congratulates Shaniah Paige for reaching 10,000 views on YouTube and rave reviews on iTunes.
Orlando, FL (PRWEB) April 25, 2014
Nashville Country star Shaniah Page has received rave reviews for her single "Roseville" on iTunes. Produced by Andrew Lane of Drew Right Music, "Roseville" is based on Shaniah's experience growing up in Roseville, IL. Shaniah met and signed with the legendary producer as a result of her December 2012 performance at Premiere Event held inside Walt Disney World. Andrew Lane has worked on the platinum-accredited records "High School Musical", "Hannah Montana" and "Disneymania 4". The traction and reviews on iTunes have helped her music video reach over 10,000 views on YouTube.
"Roseville" was directed by Nayip Ramos. Ramos, who is an accomplished producer, is the genius behind the video Party NonStop by Miguelito, who is the youngest Latino to have ever won a Latin Grammy award. "Nayip is a really gifted director and has created some beautiful scenes that truly represent the heart of west central Illinois," said Angela Schisler, Shaniah's mother. In addition, it was important to Shaniah Paige to include her own friends in the project, so all of the characters in the video are locals who have supported the young artist in her journey into pop-country music. The video features Shaniah Paige, her friends: Tyler Temple, Grace Ferguson, Taylor Arnold, Maddie Dulin, Leighton Huston, Ethan Ferguson and Noelle Anderson, and includes scenes from downtown Roseville, Shaniah's family farm and members of the Roseville fire department.
"Roseville," was released on iTunes on August 5, 2013 – https://itunes.apple.com/us/album/roseville-single/id684512433. In addition, to working with Andrew Lane of Drew Right Music in California, Shaniah has signed a contract with Babes N' Beaus in Chicago, IL for television commercials, movies and print commercials in the Chicago area.
Past celebrities that have attended Premiere Event include Eric Allan Kramer from Disney's "Good Luck Charlie," Ariana Grande "Sam and Cat", Mikey Reid and Leon Thomas III from Nick's "Victorious," Stefanie Scott and Carlon Jeffrey from Disney's "A.N.T. Farm," along with Premiere Event talent celebrities like Hayden Byerly who is on ABC Family's "The Fosters" and Zayne Emory who has appeared on several Disney shows like "Shake It Up," "A.N.T. Farm," and "Kickin' It.".
http://youtu.be/q_2lld6f4AU
Shaniah Paige – Roseville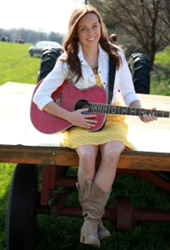 http://www.prweb.com/releases/2014/04/prweb11796235.htm