Theo nguồn tin của VacationCondos.com trên trang mạng prweb.com.
CondoWarehouse.com: A New Online Platform Is a Business-to-Business Portal for Buying and Selling Vacation Weeks
Orlando, FL (PRWEB) July 04, 2014
Filling a void in the vacation ownership industry, VacationCondos.com has launched CondoWarehouse.com, an online portal for wholesalers, exchange companies, HOAs, management companies and travel clubs to buy and sell weeklong stays. CondoWarehouse acts as an aggregate for all facets of the industry to both list weeks for sale and fulfill reservation requests. With their online platform available 24 hours a day, the days of waiting for e-blast responses and reservation requests are over.
Not to be confused with the many consumer-oriented sites on the web, CondoWarehouse.com is business-to-business, exclusively for companies within the timeshare and travel industries. When a company gets a request for a week in a destination or during a time in which there is no available inventory, a search can be performed on CondoWarehouse.com to meet the request. Conversely, excess inventory can be moved quickly and easily on CondoWarehouse.com. The site was designed to be as functional and stress-free as possible, allowing a week to be listed in less than 30 seconds. CondoWarehouse makes the process simple and easy for both buyers and sellers.
How It Works

Not only is CondoWarehouse.com's online platform open 24 hours a day, 7 days a week, but it also has an attractive fee structure. When purchasing, pay only a $5 fee in addition to the listing price of the week. A 10% commission is deducted from the listing price when selling a week. This pricing is the ideal way to avoid the larger commissions that come with selling a week through an online travel agent.
Interested parties should contact CondoWarehouse.com via the website to become a member and take advantage of this online B2B platform. Individual admin log-in credentials are provided and used to sign in and manage users for each company. Administrators and users manage their own inventory and pricing structure.
Listing details for each week include region, property name and address, check-in and check-out dates, unit size, price, quantity available, and notes (this section lists any service fees or additional resort fees). Bulk uploads easily can be done if desired.
When performing an inventory fulfillment search, listings can be filtered by location, resort, quantity available, unit size, and date.
Sellers are notified via email when any of their inventory is sold and will be responsible for letting the property know who purchased it. An Experienced Team to Serve You CondoWarehouse.com is backed by VacationCondos.com and is led by a team with more than 200 years of combined hospitality and travel industry experience. The professionals at Condowarehouse.com have extensive timeshare and exchange experience, and specialize in property, revenue, marketing, and rental management, having worked with 30 properties and 38 HOAs.
For more information, please contact Torie Quakenbush, CondoWarehouse.com Partner Relations Manager, at tquakenbush(at)condowarehouse(dot)com or by calling (877) 465-4966.
http://www.CondoWarehouse.com, facebook.com/CondoWarehouse, twitter.com/Condo_Warehouse
About VacationCondos.com

VacationCondos.com was initially developed as a rental program for timeshare owners, resort and hotel owners, and HOAs. Since its start in 2007, the list of services offered has grown exponentially. From empty and unused inventory to delinquent and owner inventory, VacationCondos.com's online booking partners, core database of 100,000 owners per year, and online travel portal have assisted numerous owners and HOAs to fill their inventory and help their bottom line. VacationCondos.com is located in Asheville, North Carolina, and can be contacted at (855) 826-6361 or info(at)vacationcondos(dot)com.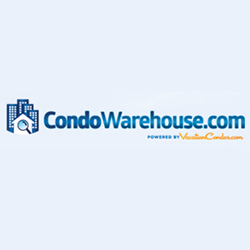 http://www.prweb.com/releases/2014/07/prweb11987042.htm