Theo nguồn tin của Royal Resorts trên trang mạng prweb.com.
President and CEO Dr. Kemil A. Rizk Leading Major Changes to Product and Structure
Orlando, Florida (PRWEB) July 04, 2014
Royal Resorts, under the leadership of Dr. Kemil A. Rizk, has entered a new era and continues to make dramatic changes to both the company's products and structure. Dr. Rizk was appointed president and CEO of Royal Resorts on May 30, 2012. Since that time, the company – which was founded in 1975 – has launched an entirely new club product, a stunning new fractional property and a powerful new sales process.
Royal Resorts Signature Club

Royal Resorts Signature Club membership provides flexible usage of the vacation time purchased as well as multiple member benefits. As an upgrade program for existing members (with four levels of membership), it offers the best of both worlds – the guarantee of a fixed week and unit, and the flexibility of points.
Other key differentiators that make it stand out from other programs are:

Internal flexible use – a points system overlay provides flexibility for stays at Royal Resorts properties
Worldwide travel, leisure & lifestyle benefits – there's an online platform for travel, leisure and lifestyle purchases (with guaranteed best value), and opportunities to connect with Royal Resorts year-round
Cash-back on qualifying travel and lifestyle purchases – and this cash back can be used to offset club fees
External exchange – a membership to RCI's exchange program is included in the Club membership
Grand Residences

Grand Residences, Royal Resorts newest property, is an exclusive hideaway on a spectacular white-sand beach a short stroll to the south of the picturesque fishing village of Puerto Morelos in the Mexican Caribbean. As a member of The Leading Hotels of the World and an affiliate of The Registry Collection, it has 103 beautifully appointed junior and master suites offering every creature comfort and world-class resort services. Some of the two- and three-bedroom suites have access to a private pool, garden or roof terrace. And the four-bedroom penthouse suite has a secluded roof garden and terrace with a pool, whirlpool tub, grill and bar.
The highest levels of service along with top-drawer amenities have helped Grand Residences secure the area's number-one rating on TripAdvisor, and earned it two prestigious 2013 Perspective Magazine awards: Best Fractional Resort in Latin America and Best Fractional Resort Worldwide.
A New Sales Process

Royal Resorts implemented an electronic sales presentation, created by Generator Systems, that allows them to customize their presentation for each family they meet with as well as monitor agent performance for every tour – a very valuable metric for our sales leadership. Over time, they have learned what a sale looks like at each sales location and are teaching those metrics to all team members – and, in turn, are creating more new sales. As a result, sales have increased 30% since they implemented the new process.
"All of these new offerings and ways of doing things should make our final results for 2014 even better than 2013," says Mark Carney, Chief Sales and Marketing Officer. "And the better we do, the more we can offer to our members to ensure they are thrilled with their membership and every stay at Royal Resorts."
About Royal Resorts

Founded in Cancun in 1975, Royal Resorts® is a pioneer in the Mexican tourism industry and a leading company in the international vacation ownership and resort lifestyle business. The company offers four beachfront resorts in Cancun: The Royal Cancun®, The Royal Caribbean®, The Royal Islander® and The Royal Sands® and one in the Riviera Maya, The Royal Haciendas®, which is located five minutes north of Playa del Carmen. Royal Resorts has more than 85,000 member families from 51 countries. Independent surveys report a member satisfaction rate of more than 95 percent, one of the industry's highest.
A newly designed Signature Club enhances Royal Resorts and expands member benefits with four types of membership: Silver, Gold, Platinum and President's Circle. The Royal Resorts Signature Club is open to all Royal Resorts members.
For information on Royal Resorts, call 1-888-838-7842 or visit http://www.royalresorts.com. Royal Resorts can also be found on Facebook at http://www.facebook.com/royalresort and Twitter at http://www.twitter.com/royalresortsmx.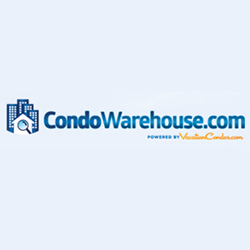 http://www.prweb.com/releases/2014/07/prweb11986968.htm