Theo nguồn tin trên trang mạng của prweb.com.
Price Law Firm offers a Student Loan Debt worksheet on their site to aid people who have questions about their student loans.
Orlando, FL (PRWEB) July 10, 2014
Price Law Firm, an Orlando bankruptcy defense law firm, is offering a downloadable student loan debt worksheet to assist people with addressing their student loan situation.
According to the Federal Reserve Board of New York, there are approximately 37 million student loan borrowers with outstanding student loans today. Many borrowers may never be able to pay off their student loans, resulting in wage garnishment or filing for bankruptcy.
The student loan debt worksheet requires people to answer specific questions about their student loans, such as "Is your loan federal?" and "Have you filed for bankruptcy in the last eight years?"
Normally, attorneys charge upwards of $350 to help an individual questions such as these about their student loans. However, the downloadable worksheet is free of charge and only requires a person's email address to sign up.
After answering the questions on the worksheet, people are encouraged to contact a Florida student loan attorney. The worksheet will provide the background information an attorney needs in order to accurately assess the client's student loan situation.
ABOUT PRICE LAW FIRM
Price Law Firm represents clients throughout Central Florida. As bankruptcy defense attorneys, they have considerable knowledge regarding student loans and how to help individuals manage their student loan debt. The attorneys at Price Law Firm pride themselves on the personal service they provide to every client and the ability to find the right debt relief solution to accommodate any set of circumstances.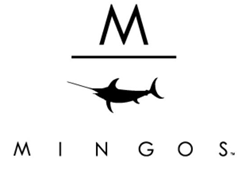 http://www.prweb.com/releases/2014/07/prweb12010775.htm