Theo nguồn tin trên trang mạng của prweb.com.
Car insurance quote tool is now updated with prices for state insurance agencies at the QuotesPros.com website. New price data can be reviewed at http://quotespros.com/auto-insurance.html.
Orlando, FL (PRWEB) July 23, 2014
State prices for motor vehicle insurance can be different when compared to national providers in the U.S. The Quotes Pros company is expanding its consumer accessible car insurance quote tool to help display state insurer price details online at http://quotespros.com/auto-insurance.html.
The upgrade that is now complete allows the direct review and comparison for all 50 state providers that exist inside the digital search platform available. Consumers are expected to supply a zip code to help define the location where a vehicle is intended for use during the term of a quoted policy.
"The state level system upgrade that we've completed allows easy entry for reviewing rates packages that different agencies are providing," said a Quotes Pros rep.
The upgrades to the state providers are that latest enhancement completed this year to help more car owners find better rates data. The national system also features different policy coverage options apart from the usual state minimum plans. Full coverage, SR22 and other plans are quotable.
"The car insurance information that our system supplies can be helpful to a consumer who is price shopping various providers before making a decision to buy coverage," said the rep.
The Quotes Pros company has enabled its website for easy entry based on its zip code format. Instead of limiting the system to automobile insurance, all companies represented in the system are capable of providing life, health or homeowner plans that are quoted at http://quotespros.com/health-insurance.html.
About QuotesPros.com
The QuotesPros.com company supplies price data and other insurance information through its useful series of tools on the Internet. Consumers use the company website to locate quotations in price for coverage options from national companies. The QuotesPros.com company uses its insurer network to supply the calculated price information for homeowners, motorists and adults who seek better packages for coverage. New data is entered inside the company platform daily.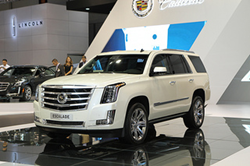 http://www.prweb.com/releases/car-insurance-quotes/automobile-insurance-rate/prweb12043108.htm