Theo nguồn tin trên trang mạng của prweb.com.
RTX Offers New and Unique Travel and Vacation Product
Orlando, FL (PRWEB) August 01, 2014
Resort Travel & Xchange (RTX) recently launched Voyages by RTX, a membership program that offers members-only discounts on a wide range of travel and vacation products. Voyages by RTX members can get guaranteed discounts at 21 Preferred Resort properties while enjoying many of the travel and leisure benefits that RTX provides – but without the commitment of a long-term vacation ownership contract, as members do not have to be timeshare owners.
Some of the noteworthy benefits of Voyages by RTX include:
Resort, Hotel and Cruise Accommodations
The Voyages by RTX Preferred Resorts program offers members 50% off the regular advertised rack rate every time they choose to stay at any participating resort. With 21 amazing properties to choose from and even more on the horizon, members can choose from a broad selection of vacation experiences and destinations. Other resort and hotel options include:
Vacation Deals: Members can receive substantial savings on vacation packages including accommodations, attractions, excursions and more.
Nightly Stays: Members can book discounted nightly rentals at hotels worldwide.
Weekly Stays: Members can reserve week long resort stays with significant savings.
Bonus Weeks: Great for last-minute vacations, members receive exclusive member discounts to resorts throughout the world.
And if members want to spend some time at sea, they can receive significant cruise savings with Voyages by RTX.
Getting There and Getting Around
Voyages by RTX lets members reserve discounted rental cars and book flights at any time for seamless vacation planning. And members also can get great deals on activities, excursions, golf, shopping, dining and recreation – whether on vacation or at home.
Earned Reward Credits
What's more, Voyages by RTX members can accumulate Earned Reward Credits for certain transactions made on the Voyages by RTX website. These credits then can be used toward future travel purchases with Voyages by RTX, gift cards, and other options. The more members take advantage of their membership, the more they earn.
And Even More
The membership benefits don't stop there. There's also a wine club that lets members enjoy fine wines at great prices as well as dining discounts that members can use at home or on vacation. And all the while, members can earn rewards just for using their Voyages by RTX benefits.
About RTX
Resort Travel & Xchange (RTX) is a timeshare and vacation ownership exchange company based in Asheville, N.C. RTX works with a number of resorts and developers throughout the world to provide the best exchange options possible to its members. In addition to exchange services, RTX offers a number of travel benefits to members such as trip protection, rebates, travel discounts and more. RTX has approximately 60,000 members.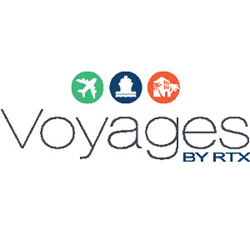 http://www.prweb.com/releases/2014/08/prweb12061108.htm