Theo nguồn tin của trên trang mạng prneweb.com.
Florida Musician "Bezz Believe" lands international music placement in the new "Hercules" movie premiering in select countries overseas August 27th.
Orlando, Florida (PRWEB) August 08, 2014
Bezz Believe, a Florida-based recording artist, may have just broken through his first barrier into the entertainment industry. The latest Paramount Pictures "Hercules" movie, starring Dwayne "The Rock" Johnson, will feature Bezz Believe's hit single "Herculeez" during the credit roll in select European, Middle Eastern, Latin American, and Asian Pacific countries on August 27th.
This is a major feature for the Orlando rapper and a great departure from his humble beginnings. Barrington Bradford, Bezz Believe's manager, exclaimed, "It seemed almost as if the opportunity was sent directly from God himself!" He continued, "The timing was absolutely perfect, especially since Bezz recorded 'Herculeez' about 4 months before we had any knowledge of the film."
Once Bradford learned that the "Hercules" movie was in the making, he realized that it was the perfect platform for Bezz Believe's single "Herculeez." Bradford began to contact any and all parties involved with the movie, but was getting no response for a very long period of time. He claims to have contacted "over 200 people" before finally receiving an email from Radical Studios, the studio that created the Hercules comic the movie is based on. The email stated, "You can stop harassing us now, we have received your song submission and to be honest it's actually quite good. We will be sure to contact you if the song is chosen to appear in the film; please do not contact us again."
However, there was no followup for a few months after the initial response, which was disconcerting for Bradford and his team, but they remained positive. 
It was not until late July 2014 that Radical Studios announced via email that "Your submission 'Herculeez composed by Bezz Believe' will be appearing in the film during the final credits in select countries throughout Europe, the Middle East, Latin America and the Asia Pacific." Bradford claimed that Bezz's positivity is what kept the team hopeful throughout the whole process: "He always channels positive energy in everything he does."
As said by Bezz Believe himself, "If you can believe it, you can achieve it. Doing big things is a mindset and a lifestyle."
Bezz Believe can be reached through his website at http://bezzbelievemusic.com/, and the following are links to his social media platforms:

Facebook https://www.facebook.com/bezzbelieve1

YouTube https://www.youtube.com/user/BezzBelieveMusic

Twitter https://twitter.com/bezzbelieve69

Instagram @BezzBelieve69
All quotations from BezzBelieveMusic.com, MTV.com, TMZ, East Orlando Post, Miami Herald, Tampa Tribune, Highlands Today, World Star Hip Hop and The Knightnews.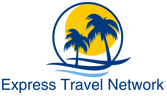 http://www.prweb.com/releases/2014/08/prweb12075761.htm