Theo nguồn tin của Tripology trên trang mạng prneweb.com.
USA TODAY and Tripology Reveal 2014 Fall Travel Trends: Sun-And-Fun Filled Cities Including Las Vegas, Cancun, Orlando and Miami Top Consumer Trip Requests
Based on consumer trip requests USA TODAY and Tripology are revealing 2014 Fall Travel Trends that indicate travelers are looking to soak-in warm weather fun before temperatures begin dropping with sun-and-fun filled cities including Las Vegas, Cancun, Orlando and Miami topping the list of trip requests.
McLean, VA (PRWEB) August 20, 2014
In its most recent travel trends recap, USA TODAY and leading travel referral service Tripology are revealing their forecast for end of summer and fall travel based on trip requests submitted by consumers who are seeking the assistance of a travel planning pro to arrange their vacations for August through October of 2014.
"It's no secret that August through October is a great time to travel with comfortable temperatures in many destinations, off-peak rates and value-driven deals, as well as less crowds in the world's most popular vacation spots," said John Peters, president of USA TODAY Travel Media Group. "Our latest consumer research reveals that sun and fun-filled cities including Las Vegas, Cancun, Orlando and Miami are top requested destinations for travelers seeking the assistance of our Tripologists in planning their end of summer 'hoorahs' and fall vacations."
The research conducted by USA TODAY and Tripology reveals insights about where people are traveling, how much they are budgeting, and what kinds of trips they are planning over the upcoming months.
Highlights from the report include:

Las Vegas was again the top requested destination city globally. The average budgets for trips to Las Vegas were $2,970.54. On average, travelers were looking to spend 4 days in Las Vegas with spa activities topping the list of activities at 29.97%.
Florida remains the most-visited state in the country, regardless of the season.
The top 3 global cities by request were Las Vegas, Cancun and Orlando
The average trip budget for Tripology users for trips planned in Q2 2014 was $4,190.
San Francisco made its first appearance this year as one of the top 10 U.S. cities by requests
For the second quarter in a row, those identifying themselves as 'families with kids' surpassed 'married' as the most common traveler type among those identifying with a lifestyle category.
For additional information about Tripology, visit Tripology.com. Travel specialists can access the company's dedicated agent website at Tripology.com/agent for information on how to become a registered Tripologist.
Understanding the data source – TRIPOLOGY

Tripology.com is a free service to online travelers that matches and connects them with offline travel agent specialists who focus on in a particular destination or trip type. Tripology users are people who are searching online for travel and have indicated they would like the assistance of a travel agent specialist in planning and booking their vacation.
These consumers are further down the conversion funnel and have usually visited quite a few other sites for travel information. They are often time-starved and ready to book. Their requested trips tend to be a bit more complicated than anything that can be booked on an OTA or supplier-direct site, or, so much information exists that consumers are looking for expert guidance.
Ninety percent of the Tripology consumers depart from the US. The highest percentage of Tripology users come from the South (46%), followed by West (21%), Midwest (17%) and Northeast (16%). 75% of consumers coming to Tripology know their destination in advance. 25% do not, indicating that there is an opportunity to influence their destination decision up to the moment of purchase.
About Tripology

A division of USA TODAY, Tripology is the leading online travel referral service that matches consumers with travel specialists, known as Tripologists, based on their specific vacation request. The service provides the best of both worlds for travelers and travel professionals. For travelers, Tripology combines a content-rich online experience with access to travel professionals for the personal attention and service they seek. For travel specialists, Tripology is a cost-effective way to get qualified travel leads. By way of links to Tripology from many USA TODAY products, sites and apps their loyal travel audience of tens of millions of travelers are exposed to the Tripology system of using travel specialists to plan a vacation, furthering the goals not only of the entire travel agent community. Using proprietary technology to match travel professionals with consumer requests, the company has received and processed more than 250,000 trip requests since Tripology.com launched. For more information, visit Tripology.com.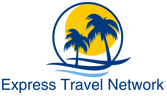 http://www.prweb.com/releases/2014USATODAYandTripology/08FallTravelTrends2014/prweb12109455.htm