Theo nguồn tin trên trang mạng của prweb.com
On Saturday, October 25, 2014 from 8:00 AM – 5:00 PM at the Orlando Marriott Lake Mary
Orlando, FL (PRWEB) August 28, 2014
The Florida Writers Association today announced that registration is now open for its Second Annual Florida Youth Writers Conference, to be held at the Orlando Marriott Lake Mary, on October 25, 2014. Designed for writers aged 11 – 17, the conference offers an entire day of high-level education and networking.
Participants will learn from industry leaders, such as New York Times bestselling author Jennifer Armentrout and literary agent Saritza Hernandez, while craft sessions include "Building a Mystery" with New York Times bestselling author Mary Burton. The day-long conference also marks the unveiling of the first-ever Youth Collection, which is part of the adult Collection book, and the announcement of the winners of the Youth Royal Palm Literary Awards Competition.
Registration is $50. For more information and to register for the 2nd Annual Youth Writers Conference, visit http://www.floridayouthwriters.org/Conference.html.
The Florida Youth Writers Program helps writers aged 11 to 17 achieve more in school and in life through meetings, workshops and publishing opportunities as members of Florida's most prestigious writers association. For additional information, please visit: http://floridayouthwriters.org/.
The Florida Writers Association, 1,500 members strong and growing, is a nonprofit 501(c) (6) organization that supports the state's established and emerging writers. Membership is open to the public. For more information about the Florida Writers Association, please visit http://www.floridawriters.net.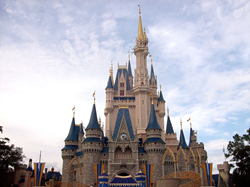 http://www.prweb.com/releases/2014/08/prweb12128261.htm