Theo nguồn tin trên trang mạng của prweb.com.
Some of the summer's most in demand destinations highlighted by Florida's Concierge Group to help make 2015 the best summer yet.
Orlando, FL (PRWEB) July 16, 2015
Florida's Concierge Group is one of the top members of the travel industry, offering clients unbeatable pricing on all types of vacations. Through their concierge travel agency style, summer vacation planning is easier then ever! Summer is known for being the height of the tourism season for several US destinations, and there are so many destinations out there that offer fun and excitement, a connection to nature, and a lot less crowds. Here are a few recommendations of different states and what they offer from Florida's Concierge Group.

North Carolina: For travelers who love to spend time outside, Florida's Concierge Group shares that the state of North Carolina serves as a great spot. The Great Smokey Mountains are a major draw, along with easy access to one of the most scenic parts of the state, the Blue Ridge Parkway. Outdoor enthusiasts will love spending time here, especially taking part in the area's famous white-water rafting scene. Overall this is a great summer vacation pick, especially since the city of Asheville is home to many festivals throughout the year.

Oregon: The city of Portland features many wonderful attractions, all closely located to one another. Both the ocean and the mountains are each only an hour's distance (in opposite directions) making this state a popular choice for those who like covering more ground, while spending time in certain destinations. This is the ideal state for day trips, no matter what type of day the traveler dreams of having. The state of Oregon is even home to its own underground haunted tunnels and the famous Enchanted Forest Park.

South Dakota: Florida's Concierge Group shares that the city of Deadwood should become more of a hot spot for vacationers, but during the summer the crowds seem to flock to the beach instead. This is also the backyard of some of the nation's greatest landmarks and national parks as well, being in close proximity to outdoor attractions such as Yellowstone, Mount Rushmore and of course the famous Devil's Tower.
Travelers who want to have the best summer vacations with their family will enjoy any of these fun destinations and enjoy the ease of planning their getaways with Florida's Concierge Group during the popular summer travel season. Visit them at their official website at http://flcgt.com/
###
561-640-0103

info(at)flcgt(dot)com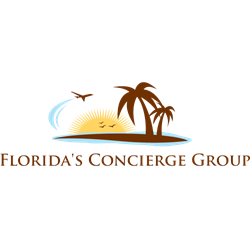 http://www.prweb.com/releases/FloridasConcierge/Group/prweb12845498.htm