Theo nguồn tin trên trang mạng của prweb.com.
Mobile home insurance is now being quoted by different agencies through the web system at the Insurance Pros website at http://insuranceprosusa.com/home-insurance.html.
Orlando, Florida (PRWEB) July 21, 2015
Protection from interior damage or exterior damage to a mobile home is now provided by some insurance companies across the United States. The Insurance Pros company is now helping owners of trailers and modular housing to quote mobile home insurance online through its updated portal at http://insuranceprosusa.com/home-insurance.html.
The policies that companies are now underwriting and quoting for owners of properties this year are designed to offer needed protection to people who do not have a current coverage policy. Consumers will now be able to find a local provider in the ISP database by using a zip code that matches their mailing address.
"There are now standard and advanced policies provided through the homeowner insurance providers that are now featured in our web database," said an Insurance Pros rep.
An advantage that owners of mobile homes will have when using the automated portal at the Insurance Pros website is customization of provider policies. While a general quote is provided to all system users, adults will have the option of adding depreciation coverage as well as liability protection to a regular policy.
"There are some agencies that are quoting plans this year through our system that offer multi-policy discounts and other incentives," said the rep.
The homeowner based plans of coverage that are being quoted by updated providers in the Insurance Pros company also offer additional protection plans. Consumers can now use their zip code to find auto or health policy providers while accessing the new terminal available. More providers are being scheduled for inclusion later this year to further expand the offerings to consumers.
About InsuranceProsUSA.com
The InsuranceProsUSA.com company offers the tools and applications that consumers need to find and compare insurance companies through its website. The company lists the agencies in select parts of the country that quote web policies. The InsuranceProsUSA.com company supplies the public with immediate access to its discovery system on its website.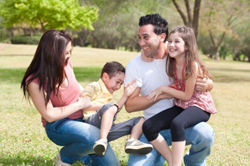 http://www.prweb.com/releases/mobile-home-insurance/trailer-modular-policies/prweb12861465.htm