Theo nguồn tin trên trang mạng của prweb.com.
The three best attractions to experience on a family vacation this September with Florida's Concierge Group.
ORLANDO, FLORIDA (PRWEB) AUGUST 25, 2015
Florida's Concierge Group is one of the top vacation providers out there, offering all those who hope to plan a stellar trip many different options for their perfect vacation. Spending time in the decadent accommodations while enjoying the utmost in amenities is the perfect example of how they can unwind this fall. And there are many great cities to choose from when visiting Florida, but Orlando is one of the most popular choices out there. Here are some of the best places to visit while in the city.
Cocoa Beach: Although families visiting Orlando just might have to drive a little distance to check out the beach, this recommendation is worth the hour-long trek. Nearby Alan Shepard Beach Park is the perfect place to look at all the action going on at the famous Cape Canaveral, another wonderful place to visit while in the area.
Magic Kingdom: One of the most popular tourist attractions in the area, many people from all around the world visit this theme park in order to have a magical experience unlike any other. There are several different areas of the park to visit, including favorites not unlike Disneyland's main park in California like Adventureland, Frontierland, Fantasyland and Main Street USA. Be sure to find rides not found in the other park like Stich's Great Escape.
Universal Studios: This is one of the biggest theme parks in the nation, and offers exciting entertainment options that won't be found anywhere else. One of the most popular picks is The Wizarding World of Harry Potter with all the bells and whistles just like the movie. There are more than 25 different rides to choose from that feature themes from all of today's favorite movies and TV shows like Despicable Me, Transformers and The Simpsons.
Florida's Concierge Group knows with so many family-friendly activity choices that no one who visits Orlando will be disappointed. This is the perfect time to plan a trip for all those out there who are hoping to find something fun to do together this fall before the busyness of the holiday season kicks in. For more information about planning a family trip to Florida this fall, contact Florida's Concierge Group online at their official website: http://flcgt.com/
###
561-640-0103
info(at)flcgt(dot)com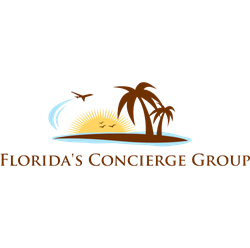 http://www.prweb.com/releases/FloridasConcierge/Group/prweb12861585.htm