Theo nguồn tin trên trang mạng của prweb.com.
Fall Travel Trends from Travel Leaders Group – New York City and Caribbean Cruises are Top Destinations
Travelers are in a New York State of Mind for the Remainder of 2015; New Survey Also Reveals Top Types of Trips and Destinations for Millennial Travelers
PLYMOUTH, MN (PRWEB) SEPTEMBER 01, 2015
Fall is the perfect time for apples, whether it's apple crisp or The Big Apple. Today, travel industry powerhouse Travel Leaders Group released findings from its most recent nationwide survey of travel agents and New York City ranks as the top domestic destination for travel during the remainder of 2015 – a spot typically held by Orlando or Las Vegas. Internationally, Americans are headed on Caribbean cruises, first and foremost, while the rest of the top five is rounded out by: Cancun, Mexico; London, England; European river cruises; and Rome, Italy. Travel Leaders Group travel agents also provided insights into Greece travel, top types of trips and destinations for Millennials – with Honeymoon travel leading the list, and more than 87% of respondents indicated year-to-date comparable bookings are better than or the same as last year.
This survey was conducted by Travel Leaders Group from August 3 – August 25, 2015, and includes responses from 1,152 U.S.-based travel agency owners, managers, and frontline travel agents from the flagship Travel Leaders brand, along with those affiliated with Travel Leaders Group's Cruise Specialists, Nexion, Protravel International, Results! Travel, Travel Leaders Corporate, Tzell Travel Group and Vacation.com units.
"Based on actual bookings, New York made a remarkable leap over perennial top destinations like Las Vegas and Orlando. It is an incredibly vibrant, world-class city for leisure and business travelers alike. From the fall right through the holidays, it's nothing short of spectacular," stated Travel Leaders Group CEO Barry Liben. "In addition, the data we have collected indicates travel will continue to be strong for the remainder of the year, which is leading to incredible optimism among our travel agent specialists. It's because of the work they do, on behalf of their clients – providing their knowledge, expertise and a safety net, if the need arises – that is helping Americans take full advantage of their travel budgets and discretionary income for travel opportunities."
Travel Leaders Group travel agents from across the U.S. were asked to name up to five top domestic and international destinations they're booking for the remainder of the year. The following information and trends are based on actual booking data.
2015 FALL Top Domestic Destinations
New York City, NY: 30.8%
Orlando, FL: 30.0%
Maui, HI: 29.7%
Las Vegas, NV: 29.1%
Cruise – Alaska: 20.6%
Los Angeles, CA: 19.5%
San Francisco, CA: 17.7%
Honolulu, HI: 16.0%
Chicago, IL: 15.6%
Washington, D.C.: 14.1%
2015 FALL Top International Destinations
CRUISE – Caribbean: 33.9%
Cancun, Mexico: 31.4%
London, England: 25.7%
CRUISE – Europe (River): 21.5%
Rome, Italy: 21.4%
Paris, France: 20.2%
CRUISE – Europe (Mediterranean): 18.2%
Punta Cana, Dominican Republic: 14.3%
Florence and/or Tuscany, Italy: 12.2%
Montego Bay, Jamaica: 10.1%
Additional Key Findings:
Overall Travel Bookings: Over 87% of travel agents polled indicate their 2015 travel bookings are better or the same as 2014. When asked to compare overall 2015 travel bookings so far to 2014 at this time last year, a majority (62.8%) indicated that their bookings are higher and 24.4% indicated that they are the same as compared to a year ago.
Cruise Bookings versus Last Year: When specifically asking those who counsel clients on cruise vacations about bookings compared to last year, 89% stated their comparable cruise bookings are either higher than or equal to this time last year (48.2% said cruise bookings are higher, while 35.5% said cruise bookings are on par with this time last year).
European River Cruises: European river cruising moved up a spot on Travel Leaders Group's Top International Destination list for this fall. When comparing overall 2015 river cruise bookings, more than 85% stated their bookings are higher than or equal to this time last year (49.9% said European river cruise bookings are higher, and 35.5% said European river cruise bookings are on par with this time last year).
Millennial Travelers: As Millennials begin to travel more, Travel Leaders Group travel agents were asked whether they have seen an increase in clients who are 30 years old or younger. More than four out of every 10 respondents (41.3%) indicated that bookings for clients in that age range have increased, while 50.2% stated bookings have remained the same over the past year.
The top types of trips and destinations that Travel Leaders Group travel agents are booking for clients 30 years and under are:
1. Honeymoon: 63.4%
2. Caribbean: 60.9%
3. Mexico: 52.0%
4. Active and Adventure: 45.3%
5. U.S. – Hawaii: 35.0%
6. Destination Wedding: 34.0%
7. Europe: 33.8%
8. Cruise – Deep Water: 19.3%
9. U.S. – Continental: 19.2%
10. Central America: 14.9%
11. Australia/New Zealand: 11.7%
12. U.S. – Alaska: 8.3%
13. Bragging Rights: 8.2%
14 (tie). Africa: 7.5%
14 (tie). Asia: 7.5%
14 (tie). South America: 7.5%
Greece Travel: Because of the recent financial turmoil in Greece, we asked Travel Leaders Group agents to compare their current Greece bookings to this same time one year ago. More than 44% indicated that bookings are on par with last year, while 39.2% indicated their Greece bookings are down.
Bookings are up: 16.6%
Bookings remain even: 44.1%
Bookings are down: 39.2%
Optimism in the Travel Industry: When asked for their personal outlook on their business for the remainder of 2015, an overwhelming majority (97%) indicated they are either positive or neutral. (80.4% indicated they are optimistic and 16.6% stated they are neutral)
Travel Leaders Group is one of North America's largest travel companies – encompassing nearly one-third of all travel agents – and generated gross travel sales of approximately $20 billion in 2014. Travel Leaders Group is a leader in both the retail travel agency space and corporate travel, and it consistently ranks as one of the top travel companies nationwide.
About Travel Leaders Group Travel Leaders Group (http://www.travelleadersgroup.com) is transforming travel with a commitment to our vacation and business travel clients via our progressive approach toward each unique travel experience. Having already assisted millions of travelers – through our beginnings as Carlson Leisure Group, a division of Carlson Companies, TraveLeaders and Tzell Travel Group and through the additions of Nexion, Vacation.com and Protravel International – Travel Leaders Group manages leisure, business and franchise travel operations under a variety of diversified divisions and brands. With annual sales of approximately $20 billion through over 6,500 locations, Travel Leaders Group ranks as one of the industry's largest traditional travel agency companies.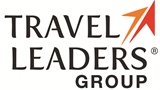 http://www.prweb.com/releases/2015/09/prweb12938078.htm