Theo nguồn tin trên trang mạng của prweb.com.
Air Travel Expert, FlightHub, Reveals Top 2015 Labour Day Destinations
FlightHub, expert in providing cheap flights to Canadians, announces the top booked destinations for Labour Day 2015 and gives tips on how travelers looking for last-minute air travel getaways can still save money.
(PRWEB) SEPTEMBER 04, 2015
Today,FlightHub, the largest Canadian online travel agency, announced the most popular destinations for this year's Labour Day weekend. The released report identified that the most booked destinations were markedly different than the top locations from last year.
Matthew Keezer, CEO of FlightHub, stated that "Despite the Canadian dollar being lower than last year, Canadians are booking more international getaways for the long weekend than we've seen in previous years." He went on to announce that the most popular destinations this year are Las Vegas, New York City, Paris, Vancouver, and Los Angeles.
As Labour Day represents the last long weekend where suburbanites and city-dwellers alike can escape before school picks up and winter looms ever closer, remaining in Canada is a decreasing preference. While domestically the top locations this year are identical to last year's (Montreal, Vancouver, Toronto, Calgary, and Edmonton), this is the first time FlightHub has seen a predominantly non-domestic lineup.
The report released by FlightHub also showed that there are still deals for cheap flights under $550 for those interested in booking a last minute deal:
Washington, DC: $321.00
Chicago, IL: $467.00
New York City, NY: $410.00
Cancun, Mexico: $454.00
Orlando, FL: $550.00
The above prices are all last minute deals leaving out of Toronto (YYZ) but Canadians looking to still book a trip should check Flighthub.com for more deals from their local airport hub as prices could be even better.
For Canadians leaving the country for the long weekend, FlightHub has some advice: Stay away from the U.S border if possible. Canadians could end up taking several hours away from their long weekend because of heavy traffic so if possible, consumers are being encouraged to splurge and book air travel for last-minute getaways as airport customs normally have shorter wait times than land borders do. Opposed to going through customs entirely? Book a domestic flight instead and save time and money.
"We just want Canadians to have a great long weekend," Keezer continued. "In the end, we're a Canadian company dedicated to providing travellers with the best possible experience."
About FlightHub, a Canadian company:
FlightHub.com was created by Canadians for Canadians and they pride themselves on understanding the richness that travel brings in life. They work hard to negotiate with every major and several minor airlines in order to pass the savings onto their customers who are otherwise unable to negotiate a better price themselves
.
With a dedicated team comprised of over 20 years of travel experience, FlightHub took their technology expertise to the web and developed an innovative software that improves every aspect of the travel process and offers cheap flights to travellers around the world.
Follow FlightHub.com on Facebook and Twitter.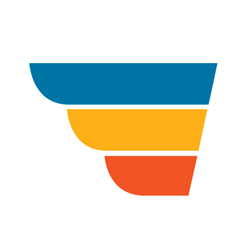 http://www.prweb.com/releases/2015/09/prweb12943535.htm