Theo nguồn tin trên trang mạng của prweb.com.
Downtown Orlando's Hippest Salon Set to Expand its Popular Brand with the Opening of a Chic New Location in Winter Park this Fall – Plus Additional Locations Throughout Central Florida in the Coming Year
ORLANDO, FL (PRWEB) OCTOBER 13, 2015
Orlando's most cutting-edge salon and beauty studio, Trend Studios Orlando, announces the opening of a brand new location in Winter Park by the end of this year. Trend Studios Winter Park will join their stylish family of salons, including Trend's Studios popular hub located at the Church Street Exchange in Downtown Orlando and sister salon Therapi Hair Studios on Orange Avenue. The 1,565 square-foot Winter Park salon located in the Trader Joe's shopping plaza will offer the same services as Trend Studios Downtown, including everything in hair from cut and styles to extensions and Brazilian blow outs, plus a great wine and champagne list for clients and valet parking. Trend Studios Winter Park will be the first new Trend Studios salon to join additional new locations in Lake Mary, Windermere and Lake Nona opening by the end of 2016. Following, Trend Studios plans to open Trend Studios Institute, a cosmetology school.
"We are beyond excited to expand our hip and trendy brand of salons to new premier locations throughout Central Florida starting with Winter Park," says Co-Owners Anthony Cortes and Matthew Bengtson. "We felt Winter Park could use a salon like Trend Studios, a salon that is fashion-forward and that can bring a whole new culture and lifestyle to the area. At Trend Studios Winter Park, we will have the same philosophy we have Downtown, but with the class of Winter Park."
Cortes and Bengtson opened Trend Studios in April of 2012 to provide a new breed of salon in the Downtown scene offering an unparalleled repertoire of cutting-edge services in a fun and lively atmosphere. The focus of Trend Studios is to be the trend-setting salon of choice for Central Florida's young professionals and for the trendsetter in everyone. Trend Studios provides a "one stop shop" for all things cutting-edge. In addition, Trend Studios holds monthly classes on new styling and color techniques and works very closely with Be Creative House (Bumble and Bumble) to offer staff continued education and training programs. Along with Bengtson and Cortes, Trend Studios Winter Park will be run by sought-after stylists Luis Vega and Clint Torres taking their talents to Winter Park as Co-Operating Partners.
"Our goal is to always develop our operating partners in house in order to expand our brand and culture," says Bengston and Cortes. "Our staff is always well-educated on not just the current trends in hair and fashion, but also the ones to come. There is no hair trend that our stylists cannot provide to our clients." On the Trend Studios brand in the community, they continue: "Trend Studios is not just a salon, we have developed a culture with our events and partnerships with other local businesses, which we plan to continue and further cultivate as we expand into more areas of Central Florida."
Trend Studios Winter Park is located at 119 North Orlando Avenue, Suite 105, Winter park, FL 32789. Hours of operation are Sunday thru Wednesday 9am-6pm and Thursday thru Saturday 9am-8pm (subject to change). For more news and information, visit http://www.trendstudiosorlando.com or call 407-237-3213.
###
MEDIA CONTACT: Ilene Lieber, 321-277-7812, ilene(at)passionprconsulting.com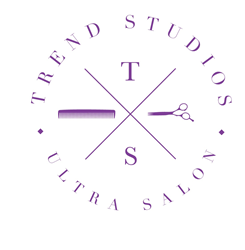 http://www.prweb.com/releases/2015/10/prweb13019373.htm