Theo nguồn tin trên trang mạng của prweb.com.
Downtown Orlando's Hippest Salon Set to Expand its Popular Brand with the Opening of a Chic New Location in Winter Park this Fall – Plus Additional Locations Throughout Central Florida in the Coming Year
ALEXANDRIA, VA. —
(PRWEB) October 13, 2015 — The Military Officers Association of America (MOAA) will hold its 2015 annual meeting and corresponding events Oct. 29-31 in Orlando, Fla. Highlights include a free military career fair; informational seminars; a luncheon featuring keynote speaker Air Force Gen. Paul Selva, vice chairman of the Joint Chiefs of Staff; and the Community Heroes Award Night, which recognizes individuals and groups that have demonstrated exceptional service and support to the wounded military and veterans' communities in the Central Florida region.
Also during the Community Heroes Award Night Oct. 30, the MOAA Military Family Initiative will present Bonnie Carroll, executive director of the Tragedy Assistance Program for Survivors, with the MOAA Military Family National Service Award for her consistently demonstrated extraordinary commitment to the sustained health, vitality and financial security of America's uniformed service families.
All events will be held at the Buena Vista Palace Hotel, 1900 East Buena Vista Drive, Lake Buena Vista. For more information, please visit http://www.moaa.org/2015annualmeeting.
ANNUAL MEETING AGENDA:
Thursday, Oct. 29, 10 a.m. – 3 p.m.: Military- and Spouse-Friendly Career Fair. The no-cost career fair is open to active duty, retired, former, National Guard and Reserve servicemembers — officer and enlisted — and their spouses (pre-career fair seminars begin at 8:30 a.m.).
Friday, Oct. 30, 7 – 9:30 p.m.: The MOAA Community Heroes Awards. Master of ceremonies is Lee Woodruff, a CBS This Morning contributor and a New York Times best-selling author. The event executive sponsor is Express Scripts, and Fleet Landing is the silver sponsor. Cost is $50 a person, and preregistration is required.
Saturday, Oct. 31. Full-day price is $100 (includes meals and breaks) or pay individual event price.
8 – 9:15 a.m.: Congressional Appreciation Breakfast
National and local elected officials from Florida have been invited to address the audience. Cost is $25 per person.
11:30 a.m. – 1 p.m.: Chairman's Luncheon with keynote speaker Air Force Gen. Paul Selva, vice chairman of the Joint Chiefs of Staff. Cost is $40 per person.
3:30 – 5 p.m.: Annual Meeting of the Membership. The meeting is free and open to all MOAA members.
6:30 – 9 p.m.: Council and Chapter Levels of Excellence Award Dinner. Top MOAA councils and chapters will receive four- and five-star streamers from retired Army Gen. Charles T. "Tony" Robertson, chairman of MOAA's board of directors. Cost is $65 per person
Online registration is closed. Contact MOAA's Member Service Center at (800) 234-6622 (8 a.m. – 6 p.m. with any questions or visit http://www.moaa.org/2015annualmeeting
The intent of the annual MOAA Community Heroes Awards is to demonstrate there is a continuum of caregiving from a broad spectrum of individuals, both within the military-base community and in the civilian community.
The 2015 award is a signed and numbered print of "Peace Through Peers," an original by artist M.B. Dallocchio.
Media Note: Credential media interested in covering this event are encouraged to attend. For media inquiries about MOAA, please contact Nancy Carr at pr(at)moaa(dot)org or call (703) 838-0545.
-End-
About MOAA:
Military Officers Association of America (MOAA) is the nation's largest officers association with more than 390,000 members from every branch of service, including active duty, retired, National Guard, Reserve, and former officers and their families and survivors. MOAA is a nonprofit and politically nonpartisan organization and an influential force in promoting a strong national defense. MOAA represents the interests of service members and their families in every stage of their lives and careers, and for those who are not eligible to join MOAA, Voices for America's Troops is a nonprofit MOAA affiliate that supports a strong national defense.
For more information, visit:
MOAA website: http://www.moaa.org
MOAA Facebook: https://www.facebook.com/moaa
MOAA Twitter: https://twitter.com/MilitaryOfficer
Voices: http://www.voicesfortroops.org/
Members of the news media who wish to be added to our media distribution list for MOAA news releases, please contact requestnews@moaa.org. Visit MOAA's Multimedia & Press Room at http://www.moaa.org/media/default.htm.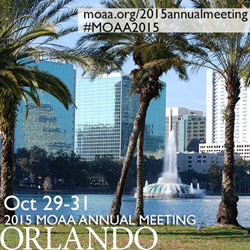 http://www.prweb.com/releases/2015/10/prweb13017274.htm