Theo nguồn tin trên trang mạng của prweb.com
Plan for more fun this summer with the exclusive Florida Resident Weekends offer at Hyatt Regency Orlando. Deal season starts for Florida residents in August with 10% savings on best available hotel rates at the AAA Four Diamond Orlando hotel.
ORLANDO, FLORIDA (PRWEB) JULY 01, 2016
Kingdom Creations Enterprises (KCE) is sponsoring a free charitable event that will help Orlando businesses get grants and contracts! Businesses will receive free entrance into the 2016 International Business Grants Summit. Proceeds from this charitable event will assist the businesses on Orange Avenue that were affected by the two-week street closure (week of June, 12-19, 2016).
Orlando will unite and be strong by helping businesses get grants and contracts that keep the income flowing. At the summit, a list of over 100 funding sources (which, includes over 100 million dollars of funding for businesses) will be available. Also, business supplies and equipment will be donated to businesses. Businesses affected by the Downtown, Orlando, tragedy may apply for available assistance by contacting Kingdom Creations Enterprises.
Kingdom Creations Enterprises (KCE) is committed to helping individuals create jobs and become self-sufficient through entrepreneurship, financial and material assistance, education, and training. KCE is a non-profit organization, and our programs are designed to empower and strengthen our community. The organization has touched the lives of over 10,000 business over the past 10 years.
The mission of Kingdom Creations Enterprises (KCE) it is to create jobs and provide healthy lifestyles for youth and adults by creating systemic change through entrepreneurship, self-sufficiency, financial and material assistance, education, training and crime/drug prevention. Kingdom Creations Enterprises synergistically collaborates to create sustainable solutions. Kingdom Creations Enterprises creates jobs and not just employees.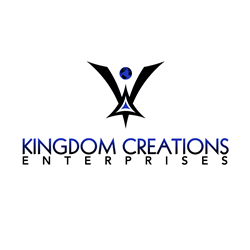 http://www.prweb.com/releases/2016OrlandoBusinessGrant/07CharitySummit/prweb13528664.htm