Theo nguồn tin trên trang mạng của Jollibee or prnewswire
Jollibee khai trương nhà hàng với dịch vụ Drive-Thru hai làn đầu tiên ở Hoa Kỳ tại Orlando, Florida
Địa điểm thứ 4 của thương hiệu tại Florida sẽ khai trương vào ngày 18 tháng 1 mời người hâm mộ thưởng thức món gà rán nổi tiếng thế giới
WEST COVINA, CA
Ngày 12 tháng 1 năm 2023
Cảm giác về nhà hàng Jollibee đang nhanh chóng mở rộng khắp Bắc Mỹ và Orlando, Florida đầy nắng là cái tên tiếp theo trong danh sách. Được biết đến với việc cung cấp các món ăn ngon với giá trị tuyệt vời, Jollibee đang mang dịch vụ khách hàng thân thiện và thương hiệu niềm vui đặc trưng của mình đến thành phố Orlando.
Vào ngày 18 tháng 1 năm 2023 thì Jollibee sẽ ra mắt cửa hàng ở Orlando tại 11891 East Colonial Drive và mời những người Floridian đang đói bụng phải đến thử những điều khiến Jollibee khác biệt so với các đối thủ cạnh tranh – cung cấp thực đơn đặc biệt và dịch vụ khách hàng thân thiện. Jollibee chuyên về tất cả các món gà rán và được biết đến rộng rãi nhờ món gà rán Chickenjoy giòn, ngon ngọt và bánh Sandwich gà ngon lành. Trên thực tế, cơ quan thực phẩm quốc tế Eater.com gần đây đã gọi Jollibee là "chuỗi gà rán ngon nhất ở Mỹ" sau khi Chickenjoy của họ vượt qua 14 thương hiệu toàn cầu trong bốn vòng thi.
Đối với những người dự định đến địa điểm đầu tiên của Jollibee ở Orlando thì đây là tất cả những gì bạn cần biết:
Địa chỉ: 11891 East Colonial Drive, Orlando, FL 32826
Giờ làm việc: 9 giờ sáng – 12 giờ sáng, bảy ngày một tuần.
Cách đặt hàng: Khách hàng có thể nhận đơn đặt hàng để mang đi hoặc dùng sự tiện lợi của dịch vụ lái xe hai làn bắt đầu vào ngày khai trương. Dịch vụ dùng bữa, đặt hàng trực tuyến và giao hàng sẽ không khả dụng vào ngày khai trương nhưng sẽ khả dụng trong vài tuần tới.
Jollibee to Debut Its First Two-Lane Drive-Thru in U.S. at Orlando, Florida
Jan 12, 2023, 09:23 ET
The brand's 4th location in Florida opens on January 18, inviting fans to enjoy its world-famous fried chicken
WEST COVINA, CA
January 12, 2023
Restaurant sensation Jollibee is rapidly expanding across North America and sunny Orlando, Florida is next on the list. Known for offering delicious food at great value, Jollibee is bringing its friendly customer service and signature brand of joy to the city of Orlando.
On January 18, 2023, Jollibee will debut its Orlando storefront at 11891 East Colonial Drive and invites hungry Floridians to experience what sets Jollibee apart from its competitors – extraordinary menu offerings and friendly customer service. Jollibee specializes in all things fried chicken and is widely revered for its crispy, juicy, Chickenjoy fried chicken and delectable Chicken Sandwiches. In fact, international food authority Eater.com recently named Jollibee "the best chain fried chicken in America" after its Chickenjoy bested 14 global brands in four rounds of contests.
For those planning to visit Jollibee's first location in Orlando, here's everything you need to know:
Address: 11891 East Colonial Drive, Orlando, FL 32826
Hours of Operation: 9AM – 12AM, seven days a week.
How To Order: Customers can pick up their orders to go or enjoy the convenience of the two-lane drive-thru service beginning on opening day. Dine-in, online ordering, and delivery will not be available on opening day, but will be made available in the coming weeks.
What To Order – a rundown of Jollibee's tried and true menu favorites:
Chickenjoy: Jollibee's signature fried chicken. Each piece is delicately hand-breaded to be crispy on the outside, cooked with precision to be juicy on the inside, and marinated to the bone for next-level flavor.
Chicken Sandwich: This sandwich features a crispy, juicy chicken breast fillet, spread with umami mayo, and served on a toasted brioche bun. Find out why this newly launched sandwich has been lauded for its "intense crunch" by The Takeout, and discover how the umami flavor profile and signature Jollibee seasonings meld together to create a perfect chicken sandwich offering.
Spicy Chicken Sandwich: A spicy version of the original chicken sandwich features sriracha mayo and fresh jalapeños for added crunch and heat.
Peach Mango Pie: Make sure to leave room for this mouth-watering dessert made with peaches and real Philippine mangoes enveloped in a light and crispy crust.
"Get ready Orlando! We are ready to serve up the most delicious fried chicken you have ever had," said Maribeth Dela Cruz, President, Jollibee North America. "From the minute you walk through our doors – or line up at our first-ever two-lane drive-thru – to your very last bite, we are determined to make every experience at Jollibee a joyful one for our guests."
New Menu Items
The fried chicken will always be the star of the menu for many longtime fans, but Jollibee is rolling out new menu items to fall in love with at select locations across North America in 2023 – Orlando included!
Baked Cheddar Mac 'n Cheese: A special blend of macaroni and cheese topped with shredded cheddar and baked in-house to achieve the ultimate creamy, cheesy accompaniment.
Mandarin Orange Crispy Chicken Salad: Jollibee's sliced crispy chicken tenders served on a bed of premium, fresh produce.
Biscuits: Freshly baked, warm, and flakey.
Jollibee's Orlando location marks the brand's 87th restaurant in North America and fourth location in Florida – the sunshine state first welcomed Jollibee to Jacksonville (11884 Atlantic Blvd) back in 2017. Following the success of that opening, the brand established locations in Pinellas Park (4057 Park Blvd N, Ste 120) in 2020 and in Pembroke Pines (11029 Pines Blvd) in 2021. Jollibee will continue bringing its joy to new U.S. markets in 2023 as the brand works to become one of the world's top-five restaurant chains. Follow Jollibee at @jollibeeus on Facebook, @jollibeeus on Instagram, and @jollibeeusa on TikTok to get updates on Jollibee's upcoming store openings and other exciting announcements and events, including new product launches and special promotions.
About Jollibee Group
Jollibee Foods Corporation (JFC, also known as Jollibee Group) is one of the fastest-growing restaurant companies in the world. It operates in 34 countries, with over 6,300 stores globally with branches in the Philippines, United States, Canada, the People's Republic of China, United Kingdom, Italy, Spain, Vietnam, Brunei, Singapore, Saudi Arabia, United Arab Emirates, Qatar, Oman, Kuwait, Bahrain, Indonesia, Costa Rica, Egypt, Panama, Malaysia, South Korea, India, and Australia.
Jollibee Group has eight wholly owned brands (Jollibee, Chowking, Greenwich, Red Ribbon, Mang Inasal, Yonghe King, Hong Zhuang Yuan, Smashburger); five franchised brands (Burger King, Panda Express, PHO24, and Yoshinoya in the Philippines, and Tim Ho Wan in certain territories in China); 80% ownership of The Coffee Bean and Tea Leaf; 60% ownership in the SuperFoods Group that owns Highlands Coffee and PHO24; and 51% ownership of Milksha, a popular Taiwanese bubble tea brand.
Jollibee Group, through its subsidiary Jollibee Worldwide Pte. Ltd. (JWPL) owns 90% participating interest in Titan Dining LP, a private equity fund that ultimately owns the Tim Ho Wan brand. It also has a joint venture with the THW Group to open and operate THW restaurants in Mainland China. Jollibee Group also has a business venture with award-winning Chef Rick Bayless for Tortazo, a Mexican fast-casual restaurant business in the United States.
Jollibee Group was named the Philippines' most admired company by the Asian Wall Street Journal for ten years. It was also honored as one of Asia's Fab 50 Companies and among the World's Best Employers and World's Top Female-Friendly Companies by Forbes. In 2020, Gallup awarded the Jollibee Group with the Exceptional Workplace Award, making it the first Philippine-based company to receive the distinction.
Jollibee Group has grown brands that bring delightful dining experiences to its customers worldwide, thus spreading the joy of eating to everyone. To learn more about Jollibee Group, visit www.jollibeegroup.com
SOURCE Jollibee
It's your turn Orlando, Jollibee is bringing something crispy, juicy, and delicious your way on January 18th, so hold tight and keep an eye on those calendars. Visit 11891 E Colonial Dr, Orlando, FL, from 9am – 12am (To-Go and Drive-Thru) orders. pic.twitter.com/9MdcoVGcfZ

— Jollibee 🐝 (@JollibeeUSA) January 13, 2023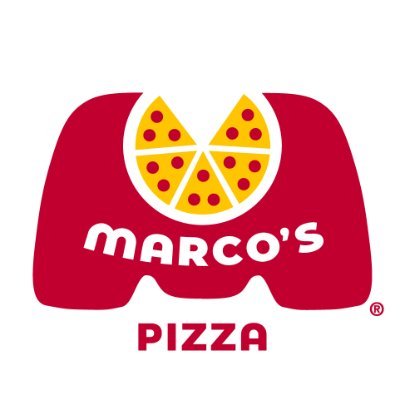 https://www.prnewswire.com/news-releases/jollibee-to-debut-its-first-two-lane-drive-thru-in-us-at-orlando-florida-301720159.html