Theo nguồn tin trên trang mạng của prweb.com
Dr. Cuong Phan, dentist in Orlando, FL, now utilizes the BIOLASE WaterLase iPlus 2.0™ system at his practice. The gentle nature of the WaterLase iPlus system makes it an ideal solution for patients who are sensitive or anxious to receive treatment via traditional methods.
ORLANDO, FL (PRWEB) MARCH 16, 2016
Dental patients who are interested in reducing the discomfort and time typically associated with dental treatments are invited to visit Dr. Cuong Phan's office and receive treatment with the highly effective BIOLASE WaterLase iPlus 2.0™ system. Shown to be gentler and quicker than most other comparable treatment options, the WaterLase iPlus system is ideal for individuals who want to receive high quality treatments from a dentist in Orlando, FL.
Dr. Phan recently received the training necessary to operate the BIOLASE WaterLase iPlus 2.0™ treatment system. He invites patients to receive laser-based treatment for various dental concerns because it provides a gentle way to treat cavities, whiten teeth, and treat periodontal disease with minimal bleeding and inflammation of the treatment site. The speed of the WaterLase iPlus system makes it possible for Dr. Phan to complete treatments more quickly than he has in the past, and the many different tips that come along with the machine make it easier to provide treatment to hard-to-reach areas in the mouth.
Patients who undergo treatment with the BIOLASE WaterLase iPlus 2.0™ system have a lower risk of experiencing cross-contamination during various procedures because the laser itself is often the only part of the equipment that comes in contact with the patient's oral structures. Traditional tools are designed to make direct contact with the patient's mouth during treatment and must be thoroughly cleaned after each use. The WaterLase iPlus system further reduces the risk of cross-contamination and has been regarded as a highly effective, nearly painless treatment option.
Individuals who are suffering from common dental pains and problems are invited to schedule an appointment with Dr. Phan, dentist in Orlando, FL, who utilizes minimally-invasive technology and procedures. Patients looking for more information are encouraged to schedule a consultation with his office.
About The Doctor
Dr. Cuong Phan is a general dentist offering personalized dental care for patients in Orlando, FL. Dr. Pham and his team provide a wide range of services and are committed to high quality, professional care through the use of laser dentistry and other advanced techniques. To learn more about the services offered by Dr. Phan please visit his website at http://www.phantasticsmile.com or call (407) 282-7498 to schedule an appointment.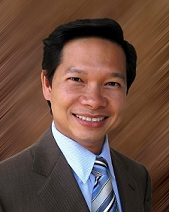 http://www.prweb.com/releases/2016/03/prweb13272915.htm