Theo nguồn tin trên trang mạng của prweb.com
Solution Inn is introducing newly revised rates for freelancers and a new pricing policy, effective July 13, 2016. After the successful book give away in March this year, Solution Inn has more to offer.
ORLANDO, FL (PRWEB) JULY 22, 2016
SolutionInn is taking this opportunity to appreciate the effort put forward by freelancers and their continuous support by reducing its service fee to 8%.
Solution Inn is constantly finding ways to improve and give back to the student and freelancer community and this time by a simple decision: to make changes to its long standing pricing policy. On various demands of the freelancers and the need of providing freelancer favoring service charges, this change was imminent. And after much deliberation, Solution Inn decided to make that call.
The service charges have been lowered from 25% to a mere 8% on all projects. This is yet another addition to their list of accolades. This will help the freelancers pocket more money since the fee has been lowered to more than half of what was previously being charged. To simplify it a little, previously a $100 project would have a $25 service charge fee, whereas now a $100 project will have an $8 service fee. This will mean freelancers will be receiving $17 or 17 % extra for each project they complete. Consequently, this competitive change will help clients with lower bids on their projects, resulting in more bang for their buck!
This reduced rate is the lowest when compared to similar freelancing portals, which are offering as low as 10%. This change gives Solution Inn the competitive edge in conjunction with mass registration of top notch pro freelancers. With the announcement of this change in pricing at the beginning of the month, Solution Inn saw the number of freelancers increase, as they could pay lower fees on their hard earned money. This rise in freelancer registration will ultimately result in lower bids on projects and best quality outcomes due to freelancer competitiveness.
In the pipeline are plans to introduce a membership fee in form of bid packages which will make the whole hiring process streamlined and more effective. Keep a look out for our next press release which will announce the biggest news of 2016. Let us thank you once again as we continue to strive and make Solution Inn better.
Click here to view the detailed pricing policy change.

http://www.prweb.net/Redirect.aspx?id=aHR0cDovL3d3dy5zb2x1dGlvbmlubi5jb20vbmV3LXNlcnZpY2UtZmVlcw==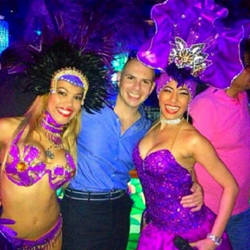 http://www.prweb.com/releases/2016/07/prweb13570386.htm