Theo tin prweb.com
BeniComp employee health and wellness expert chosen as presenter for 2016 HR Florida conference in Orlando, FL August 29th through 31st.
TAMPA, FL (PRWEB) AUGUST 04, 2016
BeniComp Insurance Company, a supplemental group health insurance company that offers national employee health and wellness solutions, is presenting at the 2016 HR Florida Conference and Exposition, an affiliate of the Society for Human Resource Management (SHRM). BeniComp's Business Development Executive, Kristy Dalechek, is one of the company's Preventive Health Management (PHM) experts and will be speaking on the perils of health and wellness in the workplace and how to remedy them.
"This year's presentation examines why wellness in the workplace doesn't work, why we need it to work, and what to do about it," says Dalechek. "In an industry that makes up over one-sixth of the GDP, it's important that our country's companies know there are solutions to managing healthcare costs."
The conference will be held August 29th through 31st at the Hilton Bonnet Creek. Dalechek will be speaking at 1:00pm on August 30th and will also host an exhibit in the expo.
For more information about the Florida state SHRM conference, visit http://www.hrflorida.org.
###
ABOUT BENICOMP INSURANCE COMPANY
Founded in 1962, BeniComp later expanded its services to include BeniComp Advantage, a supplemental group health insurance product that identifies health risks early and aims to proactively improve health in America. Offering employee wellness solutions nationwide, BeniComp's patent-pending policy has received numerous awards for innovation and best practices. BeniComp has been featured in Forbes Magazine, Employee Benefit News, The Wall Street Journal, USA Today, Medscape, and other publications for its innovative approach to providing solutions. For more information about BeniComp, visit http://www.benicomp.com.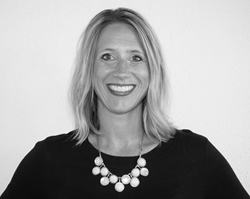 http://www.prweb.com/releases/2016/08/prweb13594638.htm