Theo nguồn tin trên trang mạng của prweb.com.
Mingos Restaurant to Open at UCF DoubleTree by Hilton This Summer
Orlando, FL (PRWEB) July 10, 2014
Renowned Downtown Orlando restaurant, Mingos, announces the exciting expansion into Alena Hospitality hotel properties starting with UCF DoubleTree by Hilton slated to open on August 12. Mingos will be the exclusive restaurant partner of Alena Hospitality, offering their exceptional menu and signature top-notch service to hotel guests and neighboring residents. Since opening in the Eola Heights District of Downtown Orlando in November of last year, Mingos has been living up to its motto "Fresh. Healthy. Lively." featuring fresh, local ingredients in an inspiring menu created by Executive Chef Luis Negron. Mingos also provides an award-winning Sunday Brunch and beautiful dining atmosphere.
"We are beyond thrilled to expand our one-of-a-kind restaurant into Alena Hospitality hotels," says Mingos Managing Partner Angel Cortes. "We pride ourselves on providing a five-star customer dining experience at a three-star price, and our success on launching, sustaining, and growing an exceptional restaurant in what has been notoriously known as a challenging location shows our level of commitment and expertise in delivering a high-quality brand. Our mission at DoubleTree will be to provide the hotel guest with a world-class dining experience every time without fail."
Founded in early 2012, Alena Hospitality is a leading hotel development and investment company. Comprised of a team of highly experienced professionals and experts in various related fields, Alena Hospitality owns over 1,200 rooms that make up five different hotel properties, with plans to continue aggressive expansion. Their acquisition and development focus is on hotels branded by Hilton, Marriott, Starwood and IHG.
Delivery of Mingos newest wellness program, Mingos Healthy Lifestyle Cuisine, will also be offered through the new restaurant locations. For more information on Mingos and to make reservations, visit http://www.mingos.com or call 407-781-2539.
About Mingos:
Mingos at the Sanctuary is Downtown Orlando's fresh, healthy, and lively restaurant designed for the ultimate Florida experience. Nestled in the wildly popular Eola Heights District, Mingos is the neighborhood restaurant with flair for the area's most discerning foodies. Executive Chef Luis J. Negron and his team take pride in sourcing the freshest available local ingredients to enhance the creative menu selections. Guests are invited to dine in the beautifully designed restaurant and bar, the newly opened private dining room or on the wrap-around outdoor patio. Dinner is served Monday-Saturday, from 4 p.m. – 10 p.m., with daily Happy Hour from 4 p.m. – 7 p.m. Mingos bar is open Friday and Saturday until midnight, and features live entertainment from 8 p.m. – 11 p.m.
MEDIA CONTACT:

Ilene Lieber

321-277-7812

ilene(at)passionprconsulting(dot)com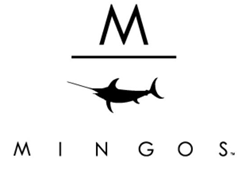 http://www.prweb.com/releases/2014/07/prweb12009736.htm