Theo nguồn tin trên trang mạng của prweb.com.
MyTravelinStyle.com Provides the Best Resources to Discover and Plan Getaways to Dream Destinations Around the Globe
Orlando, FL (PRWEB) May 20, 2015
Style Magazines, the publisher of Central Florida and the Tampa Bay area's #1 luxury lifestyle magazines Orlando Style Magazine and Tampa Style Magazine, is going international with the official launch of "My Travel in Style," Style Magazines announces today. The sleek, informative and interactive website (mytravelinstyle.com) delivers reader travel and fashion tips on the hottest travel destinations from Florida and the Caribbean to Hawaii, Europe and more. Travel in Style seeks to expand travel and tourism opportunities by offering reviews of the most vibrant and exciting locations around the world while still incorporating Style Magazines affinity for luxury, beauty and fashion.
Upon arriving on MyTravelinStyle.com, visitors can choose from various exotic regions from the lush islands of the Caribbean to the culturally prosperous cities of Europe. Featuring helpful advice on dining, beauty, adventure and relaxation, My Travel in Style includes a wealth of articles under each region to ensure travelers will enjoy the ultimate experience wherever they are. While some articles offer broader reviews of awe-inspiring locations such as the Himalayan Regions of India, other articles serve as helpful guides to the best spas, restaurants, honeymoon getaways and hotels. Holding true to the passion of Style Magazines, the website also features a travel fashion section providing suggestions on what to wear to stay cool and in style whether on a business trip or island escape.
"We are very excited to expand our successful regional platforms and reach an even larger international audience with My Travel in Style," says Founder and Publisher of Style Magazines Sven Bode. "Being a lover of travel, it's rewarding to be able to share that passion with our loyal readers, expand their horizons and create a useful an appealing resource for all their travel needs. Plus, with our signature flare for fashion and luxury, we can give them even more special advice and tips to make their trip near or far even more memorable."
For the best guide in international travel and luxury, visit My Travel in Style at: http://styletome.com/mytravelinstyle/.
About Style Magazines

Since its inception, Style Magazines has been on the pulse of who is who and what to do in the region. Comprised of Orlando Style Magazine, Tampa Style Magazine, The Concierge Guide and Travel 'N Style, Style Magazines define the cutting edge in every publication issue with fashion shoots by internationally acclaimed photographers, exciting articles on desirable destinations, the latest trends in fashion, makeup, skin care, interviews with prominent personalities, doctors, lawyers and shopping guides on everything luxury. For over a decade, Style Magazines multi-media, multi-connection platform delivers the ultimate city guide for locals and visitors alike. For more information, visit http://www.StyleToMe.com.

###
Media Contact: Ilene Lieber, 321-277-7812, ilene(at)passionprconsulting(dot)com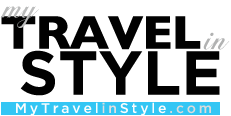 http://www.prweb.com/releases/2015/05/prweb12738252.htm